GOP Missteps May Make Corruption a Major Campaign Issue, Says Prof. Ted Rueter
December 16, 2005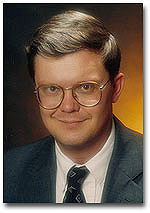 December 16, 2005, Greencastle, Ind. - "President Bush came into office promising that his staff would do 'not just what's legal, but what's right,'" begins Ted Rueter's op-ed column in today's edition of Indiana's Bloomington Herald-Times. "However, a recent Washington Post/ABC News poll found that only 40 percent of Americans regard President Bush as honest and trustworthy, while 58 percent have doubts about his honesty. Recent scandals demonstrate a clear pattern of wrongdoing in the Bush administration and the Republican Party," asserts Rueter, assistant professor of political science at DePauw University.
"The GOP appears to be engulfed in a culture of corruption." Dr. Rueter adds, pointing to the cases of Lewis "Scooter" Libby, Tom DeLay, Bill Frist, Jack Abramoff and other Republicans who have been the subjects of investigations.
Rueter has authored ten books, including, 449 Stupid Things Democrats Have Said, 449 Stupid Things Republicans Have Said, and The Politics of Race: African-Americans and the Political System. In summary, he writes: "Republican corruption may emerge as a major issue in the 2006 elections. A recent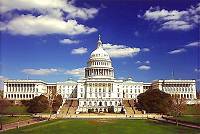 Associated Press poll indicates that 88 percent of respondents believe that corruption is a serious problem, and that sixty-five percent express disapproval of the Republican-dominated Congress."
Read the complete essay at College News.org.
Learn about Ted Rueter's other recent op-ed columns here, here, here, here, here, and here.
Source: Bloomington (Ind.) Herald-Times
Back