Chinese Internet Market Could Be World's Largest Within 5 Years, Mary Meeker '81 Tells Conference
December 27, 2005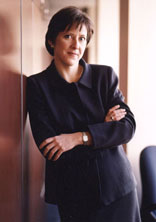 December 27, 2005, Greencastle, Ind. - In a keynote speech at 2005 Asian Ventures conference in Silicon Valley, California, Mary Meeker "paid great attention to the Chinese Internet market and confirmed that at present China is the second largest Internet market in the world with 100 million users in 2005, and within five years could become the world's number one market," notes a story at Insurance Networking News. Meeker, managing director of Morgan Stanley, is a 1981 graduate of DePauw University, and, as the story notes is "known in the industry as 'The Queen of the Internet.'"
The story continues, "Simultaneously she pointed out that the Chinese Internet industry has already exceeded world-class levels on short messages services (SMS), online advertisements,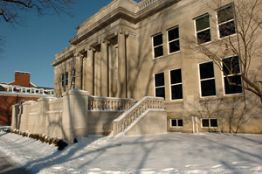 bloggers and online games, and it hoped to achieve similar success in other fields. According to Meeker, the new focus of the Internet will be service-related industries such as, automobile, real estate and insurance. In China only 4% of the population have insurance with interest continuing to grow."
Read more by clicking here.
Mary Meeker spoke at the Symposium for DePauw Entrepreneurs on October 6, 2001. A story that includes video and audio clips from her presentation can be accessed here.
Back