Critic Praises "Poetry of Intoxication" of Author Barbara Kingsolver '77
December 29, 2005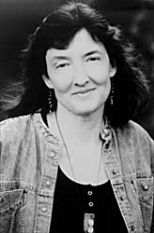 December 29, 2005, Greencastle, Ind. - "Art touched me the most this year in the form of a book on tape," writes Tom Helma, diarist and drama critic for Lansing, Michigan's City Pulse. "Barbara Kingsolver's Prodigal Summer sustained me through two weeks of the year with a poetry of intoxication that prompted me to go out and buy several copies of the book to give to friends," Helma continues in a look at the "best and worst" of 2005 in the alternative weekly newspaper. Helma ranks his introduction to the bestseller by Kingsolver, a 1977 graduate of DePauw University, as the arts and entertainment highlight of his year.
"Emotional honesty, original descriptions of intimacy between women and men, combined with a deep reflective sense and appreciation of the beauty and complexity of the natural environment
moved me to tears and guttural shouts of raw amazement as I drove along and shook my head at her incredible way with words," the critic writes of Kingsolver's effort, which was released in 2000. "I came away from this book on tape with a better understanding of the mother earth, and of female sensibilities as well. I think that having read (heard) this book, I will be a better husband to my wife, a better father to my two daughters and to my son."
Read more at the newspaper's Web site. Kingsolver's other books include the Pulitzer Prize-nominated The Poisonwood Bible, The Bean Trees, Small Wonder and Last Stand: America's Virgin Lands, a collaboration with National Geographic photographer Annie Griffiths Belt. She also contributed an essay to the recently released Farm Aid: A Song for America.
Back