Jason Frey '02 and His Band, 'Collect All Five,' Featured in Colorado Newspaper
December 31, 2005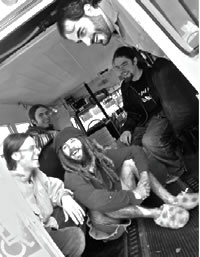 December 31, 2005, Greencastle, Ind. - Collect All Five, an Austin, Texas-based band featuring saxophonist and 2002 DePauw University graduate Jason Frey, "finished its first nationwide tour -- 21 states mostly in the west and northeast -- last summer, and just kicked off a winter tour with dates scheduled in Texas, New Mexico and Colorado. This week, he and the band are playing Dulcinea's and Quixote's in Denver, and the Trilogy Lounge in Boulder. The band will be in Winter Park on New Year's Eve."
The column, which appears in Colorado's Summit Daily News, was written by Ryan Slabaugh, a 2001 DePauw graduate. "The last time I saw... Frey play with a band, it was in a hotel bar called 'The Duck' in Greencastle, Ind.," Slabaugh recalls. Frey was then playing in a group of called Severe Finger Jam. "They were good. For a bunch of guys... in Greencastle, Ind., where Frey and I went to DePauw University together, they had the free time to learn Dark Side of the Moon and play it for 15 barflies, bartenders and college students socializing in the near-black milieu of The Duck, which was decorated with a Henry David Thoreau theme. If you're not sure what that is, imagine a bunch of fake ducks adorning a wall lined with Thoreau quotes. There, 'SFJ' would bounce from a Miles Davis cover to Pink Floyd and, somewhere along the line, work in some Creedence. They might have been the only college band in Indiana at the time not to cover Dave Matthews."
Jason Frey says of his new ensemble's music: "It's all instrumental, groove-based. When it all comes together, it's all pretty collaborative.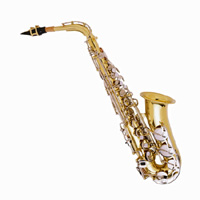 Someone writing a song will bring one influence... which then gets added to. It's a mixed bag."
Slabaugh notes, "The band's sound is unique. It's too jazzy for a jam band. It's not jazzy enough for a jazz band. It's a band with reggae sensitivities that covers Theloneous Monk. 'Anyone who's a jazz purist doesn't really want to hear 'jazz' attached to our music, and that's something we don't necessarily want either,' Frey said. 'It's between genres, and that's what we want... We've been writing some different stuff -- odd time signatures -- so it's a little bit darker with different scales and chords than we normally work with.'"
You can read the entire article at the newspaper's Web site (a free registration is required). Learn more about Collect All Five by clicking here.
Back