"Road to Better Health Runs Through Chemistry," Says American Chemical Society President William Carroll '73
January 1, 2006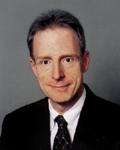 January 1, 2006, Greencastle, Ind. - "The road to better health, better and more energy sources and better material all runs through chemistry," says William Carroll Jr., president of the American Chemical Society and 1973 graduate of DePauw University. "One of the biggest changes in 30 years in chemistry is our ability to look at smaller and smaller samples and analyze them more and more precisely. This has been a tremendous boon to both nanotechnology and molecular biological sciences."
An interview with Dr. Carroll, conducted in Hawaii during the International Chemical Congress of Pacific Basin Societies (Pacifichem), is published in the Honolulu Star-Bulletin. Helen Altonn writes, "(Carroll) said molecular biology involving chemistry of biological interactions is becoming better defined, 'where we understand how our genes give rise to proteins, how proteins react and how they impact the way we live our lives. It's all chemistry,' he said. 'The fun part is it's in a biological context.' Carroll said the developments are leading to greater understanding of diseases and better and more efficient use of energy and products made from material with better properties than thoseavailable today."
The story notes that Carroll, vice president of chlorovinyl issues for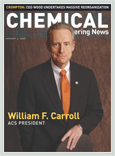 Occidental Chemical Corporation in Dallas, has visited about 50 high schools around the nation since assuming the ACS presidency. "We present them with grand challenges that we have, whether it's energy or disease, and they intuitively know these are problems that have to get solved."
Read the complete article at the newspaper's Web site.
Bill Carroll was featured on the cover of Chemical & Engineering News' January 2005 issue. Read more in this previous story.
Back