Filmmaker and Diversity Trainer Lee Mun Wah to Present Martin Luther King Convocation January 16
January 3, 2006
January 3, 2006, Greencastle, Ind. - On Monday, January 16, to commemorate the federal holiday marking the birthday of Dr. Martin Luther King Jr., DePauw University will welcome nationally-acclaimed filmmaker, lecturer and trainer Lee Mun Wah to the Greencastle campus. Mun Wah will screen his film, Last Chance for Eden, and lead an interactive workshop. The program, which begins at 1 p.m., will take place in the Lilly Center and is free and open to all. The film contains adult language and viewer discretion is advised. Guests are requested to attend the entire four-hour program.
Lee Mun Wah is a Chinese American community therapist, documentary filmmaker, educator, performing poet, Asian folkteller and author. A former special education teacher in the San Francisco Unified School District, Wah's first film Stolen Ground, released in 1993, won the San Francisco International Film Festival's Certificate of Merit Award for Best Bay Area Documentary. His second film, The Color of Fear, won the National Education Media Network's Best Social Documentary Award for 1995. In 1998, Walking Each Other Home won the Cindy International Film Festival's Silver Medal for Best Social Issues Award.
Last Chance for Eden is a documentary that features nine women and men discussing the effects of racism and sexism in their families.
Lee Mun Wah's programs focus on the individual and the group dynamics of developing a diverse, inclusive and multicultural environment in all organizations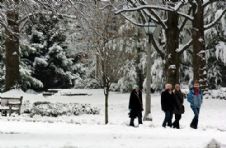 and the communities in which we live. "My experience with those who have lost hope is that they felt powerless and alone when the events happened," he says. "The subtext is that they wonder if anyone cared or noticed what had happened to them and why they didn't stand up or speak out to help them. We often witness something happening, but out of our fears or past experiences with conflict, we watch in silence while others suffer the consequences. For the victims, there is this residual sense of being alone, both in the experience and in the recounting."
Learn more by clicking here.
Back