DePauw Junior Among 16 College Students Nationwide Selected for Anti-Defamation League 'Study Mission to Israel'
January 9, 2006
January 9, 2006, Greencastle, Ind. - DePauw University junior Elisabeth W. Evans is among "a group of sixteen active campus leaders and two congressional aides (traveling) to Israel for an up-close look at the issues surrounding the Palestinian-Israeli conflict and to learn the history of the modern Jewish State," according to an announcement today from the Anti-Defamation League (ADL). Evans is among the participants in the ADL's "Current and Future Leaders Study Mission to Israel," which began January 3 and continues through tomorrow. Evans and the others had the opportunity to "tour Israel extensively and engage in a series of briefings with a broad spectrum of voices from Israeli and Palestinian perspectives," the news release declares.
"There is perhaps no place in the world where issues of politics, democracy, and religion converge and play out as they do in Israel," says Abraham H. Foxman, national director of the Anti-Defamation League. "It is our hope that these intelligent, energized and informed student leaders will come away from this experience with a new insight on Israel and the region and a
deeper understanding of the dynamics that have both engaged and divided the Israeli and Palestinian people for so long."
The mission, which is funded by a grant from the Charles and Mildred Schnurmacher Foundation, "is designed to give student leaders an opportunity to learn about the history of the Jewish people, the State of Israel as a modern democracy, and to get a firsthand perspective on newsmaking events in Palestinian-Israeli relations by traveling to religious and historic sites and meeting with decision makers. While in Israel, the campus leaders will meet with Israeli government officials, Palestinian representatives, university students, and working journalists, among others."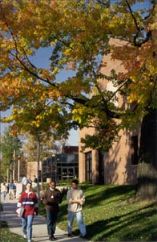 Besides DePauw, other colleges represented on the trip include Yale University, University of Colorado at Boulder, and Smith College. "Students selected for the mission are all active in student governance on their campuses and plan for a career in politics or public service once they complete their education. Congressional aides to Reps. Alcee Hastings (D-FL) and Patrick J. Tiberi (R- OH) will participate in the mission, underscoring the Israel-U.S. relationship and the U.S. role in working to promote peace in the region."
Read more by clicking here.
The Anti-Defamation League, founded in 1913, is the world's leading organization fighting anti-Semitism through programs and services that counteract hatred, prejudice and bigotry.
Back