Leading International Soprano Pamela Coburn '74 and Indianapolis Chamber Orchestra Perform at DePauw February 12
January 11, 2006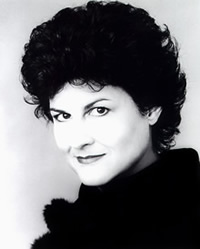 January 11, 2006, Greencastle, Ind. - Internationally-acclaimed soprano Pamela Coburn, a 1974 graduate of DePauw University, will join the Indianapolis Chamber Orchestra and guest conductor James Caraher for a performance at her alma mater, Sunday, February 12, 2006. Ms. Coburn, the inaugural James B. Stewart ('73) Distinguished Professor of Music at DePauw, will perform works by Mozart and Handel in the concert, which begins at 3 p.m. and is free and open to the public.
The orchestra will open the program with Mozart's magnificent Overture to The Marriage of Figaro, which also celebrates the 250th anniversary of the composer's birth. Coburn will then join the ensemble on Mozart's brilliant motet Exsultate, jubilate as well as Handel's gorgeous arias "Let the bright Seraphim" from the oratorio Samson and "Piangero" from the opera Julius Caesar. After a brief intermission, the concert will close with the chamber orchestra performing Mozart's "Prague" Symphony No. 38 in D major. This event will represent Coburn's first DePauw performance since returning to the University this year as the James B. Stewart Distinguished Professor of Music.
"I feel that I have come full circle," Coburn says. "DePauw has given me so much and provided the basis of the vocal technique that held me through my entire career. Now as a professor, I have a chance to give back what I have been given."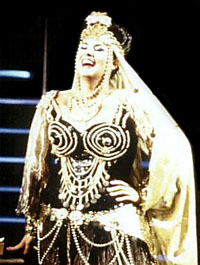 "Until Pamela Coburn recently joined our faculty, we'd commonly have to travel all the way to Europe to hear this noted soprano perform," says Cleveland Johnson, interim dean of the DePauw University School of Music. "What an opportunity this is to hear her in our own backyard with one of the Midwest's finest instrumental ensembles." Dr. Johnson calls the performance "a scintillating concert to brighten up a cold grey February in Central Indiana."
Pamela Coburn, who received her bachelors degree in music from DePauw in 1974, has a repertoire ranging from Baroque to contemporary and sings regularly in the world's leading opera houses and concert halls. On the opera stage she has performed such roles as Rosalinde in Strauss's Die Fledermaus, the Countess in Mozart's Marriage of Figaro, Fiordiligi in Mozart's Così fan tutte, Donna Elvira in Mozart's Don Giovanni, Alice Ford in Verdi's Falstaff, Cleopatra in Handel's Giulio Cesare, the Marschallin in Strauss's Der Rosenkavalier, the title role in Strauss's Arabella, Ellen Orford in Britten's Peter Grimes, Freia in Wagner's Das Rheingold, and Queen Rosamunde in Penderecki's Ubu Rex. Her discography includes numerous recordings, including Gounod's Faust with Sir Colin Davis, Beethoven's Fidelio with Bernard Haitnik, Mahler's 8th Symphony with Lorin Maazel, and a DVD of Johann Strauss' Die Fledermauson Deutsche Grammophone with the late Carlos Kleiber.
In addition to the DePauw concert, Coburn's upcoming appearances include a performance of Beethoven's Mass in C with the Orlando Philharmonic Orchestra, and Benjamin Britten's Midsummer Nights Dreamat the Teatro Colon in Buenos Aires.
Born in Dayton, Ohio, Ms. Coburn studied at the Eastman School of Music and the Juilliard School. In addition,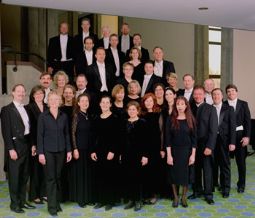 she studied song literature with Elisabeth Schwarzkopf. In 1980, Pamela Coburn was the winner of the ARD (German Broadcasting Co.) Competition in Munich, and in 1982 she was a winner of the Metropolitan Opera National Competition. Learn more about Pamela Coburn by clicking here and here.
Founded in 1984, the Indianapolis Chamber Orchestra (ICO), composed of thirty-five professional musicians, focuses on programming that is unique to its composition and size by presenting an annual concert series of masterworks from four centuries of music composed for the small orchestra. The ICO's musicians are highly trained professionals who are chosen by audition. Many are college or university professors and also maintain private studios. The ICO has commissioned several new works and has performed a number of world and American premieres during its history. Learn more here.
James Caraher is artistic director and principal conductor of the Indianapolis Opera. He began his career as a rehearsal accompanist for Tri-Cities Opera in Binghamton, New York. He then moved to Syracuse Opera Company as assistant music director and chorus master, and was promoted to music director and principal conductor. He held this position until 1988 when a partnership between Syracuse Opera and Indianapolis Opera enabled him to expand his horizons to include the title and duties of music director for Indianapolis Opera. For several seasons, he assumed the additional responsibility of music director for Opera Memphis. His tenure as artistic director and principal conductor of Indianapolis Opera has been one of growing success for the company and their audiences. Learn more here.
Visit the DePauw School of Music online here.
Back