Doctor Profiled in DePauw Junior's USA Today Story to Appear on NBC
January 11, 2006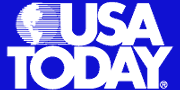 January 11, 2006, Greencastle, Ind. - "As the only physician in a small local clinic and hospital, Katrina Poe sees dozens of patients on any given day," begins a story written by DePauw junior Kate Holloway, published in USA Today. "She's on call at the hospital in Kilmichael, Miss., population 800, every day, and she gets little time with her sons, ages 3 and 3 months." The article was published January 5. As a result of the piece, Dr. Poe will appear on NBC's Today Show Friday morning, and NBC Nightly News will air a report this evening.
"To hear that my story on Dr. Poe led to further media attention is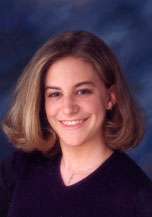 huge for me," says Holloway, a Media Fellow who spent the fall semester working for USA Today. The newspaper published ten of her stories, two of which appeared on the front page of the "Life" section. "Just to be published by USA Today was amazing, and this is a further reminder to me of the kind of influence this scale of publication has in the media world."
Access the article on Dr. Poe by clicking here. Read more about Kate Holloway in this previous story.
Back