Starbucks President Jim Alling '83 Talks of Company's Move to Drive-Through Windows
January 11, 2006

January 11, 2006, Greencastle, Ind. - "The (drive-through) customer has the same service expectations as someone in the store," Jim Alling, president of Starbucks U.S. and 1983 graduate of DePauw University, tells the
Wall Street Journal
in a story detailing Starbucks' addition of drive-up windows. "They feel it enhances the Starbucks image... Our customers say this is something they want."
The article, by Steven Gray, notes, "Starbucks Corp. is building hundreds of new Starbucks cafes this year with drive-through windows, a fast-food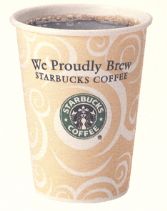 industry innovation pioneered by McDonald's Corp. decades ago... Starbucks is set to make the windows a fixture at more than half of the 700 company-owned stores it is slated to open in 2006 in Seattle, Chicago and other U.S. markets. Currently, out of 7,450 existing Starbucks outlets in the U.S., about 1,000 have drive-through windows. With so many markets already blanketed by Starbucks outlets, the company is eager for ways to wring out more growth. The average annual volume at Starbucks stores with a drive-through window is about $1.3 million, or about 30 percent higher than stores without."
Read the complete text by clicking here. Learn more about Jim Alling in this previous story.
Back