New York Times Cites Winter Term Course at DePauw
January 8, 2006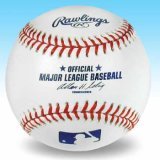 January 8, 2006, Greencastle, Ind. - "More colleges are adding winter terms, usually with an interdisciplinary thrust to bring together students from different fields," notes a story in the New York Times. "Courses are often unconventional: DePauw University is offering 'Baseball as a Manifestation of 20th-Century History and Culture."
The item was published in the "Syllabus" section of today's newspaper. Access the item here (a free registration is required).
The baseball course is taught by David A. Bohmer, director of the

Pulliam Center for Contemporary Media and 1969 graduate of DePauw. The course description notes "less of the focus will be upon how the game is played than on how it has impacted American society during the twentieth century." Read more by clicking here.
Winter Term at DePauw began in 1971, when Buckminster Fuller and Aaron Copland visited the Greencastle campus. Learn more in this previous story.
Source: New York Times
Back