Students Learn and Have Valuable Life Experiences in a Variety of Winter Term Projects
January 22, 2006
January 22, 2006, Greencastle, Ind. - Hundreds of DePauw University students are broadening their academic and life experience during Winter Term, which began January 2 and wraps up this week. A total of 417 sophomores, juniors and seniors are participating in off-campus study and service projects. In addition, 281 students are gaining real-work experience through internships, and 108 students are involved in independent study projects.

Study and service projects can have a lasting impact not only on students' DePauw experience but also their lives and careers, says Nancy Wegerson, assistant director of Winter Term. Among the benefits, notes Wegerson, are that students develop a greater awareness of global issues, gain a greater understanding of diversity and intercultural relations, begin to think about solving problems from an international perspective, learn to adapt themselves to different situations and more.

Fifteen of the study and service projects are at international locations, and seven study and service projects are in the United States. Study project sites this month include: China, Costa Rica, Ecuador, England, France, Italy, Japan, Morocco, New Zealand, Russia and West Africa/Senegal as well as the United States (Ghost Ranch, New Mexico; Park City, Utah; Lawrence, Kansas; and a DePauw Chamber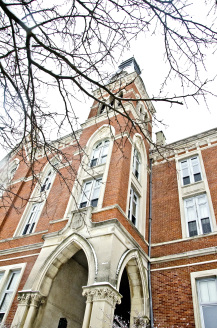 Symphony tour of California and Colorado.)
"These types of short-term programs are increasingly popular among students for several reasons," Wegerson explains. "They are less expensive than semester-long travel, Winter Term projects do not interfere with academic schedules and students can use Winter Term projects as a trial run for a semester of study abroad. It's also an opportunity to travel with guided educational instruction to some fascinating parts of the world."

DePauw faculty members, who lead the projects, also benefit. "It is a time for professional development and a way to bring overseas faculty research within reach of DePauw students," Wegerson says. "Some faculty members collect materials to weave into on-campus courses, and others create linked courses for students who have taken an on-campus course related to the off-campus experience. For example, this month's project on Art and Archaeology in Pompeii and the Bay of Naples is a linked project."

During January, 125 DePauw students are participating in five Winter Term in Service projects. They include: working with orphanage children in Brazil; assisting with environmental and cultural preservation programs in Costa Rica; assisting with orphanage children, public health education and teaching in Tanzania; and doing construction and emergency repair projects in Asheville, N.C.
A team of 15 from DePauw are in San Diego working with StandUp for Kids (SUFK), an organization that provides support for street, homeless, and at-risk teenagers. Their efforts were spotlighted last week on San Diego NPR affiliate KPBS-FM, which welcomed DePauw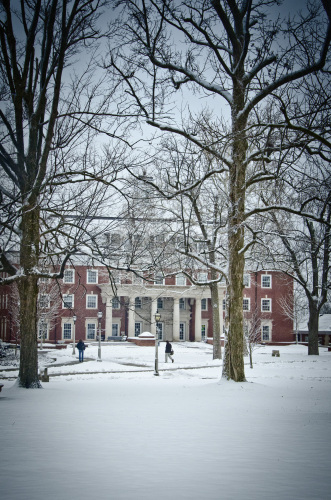 senior Danny Shaver and Douglas E. Harms, professor of computer science at the University, to its These Days on program January 16.
Students can choose a Winter Term project related to their major or minor, or to career and personal interests. Wegerson explains, "Pre-med students, for instance, find the Winter Term in Service projects at medical clinics to be of particular interest, or this month's study project on medicinal healing in Costa Rica. Some students chose a location based on a language they have studied, and geology students are experiencing a true field trip in New Zealand during January."

The academic components of study and service projects are designed entirely by faculty members leading the projects. The projects are considered to be courses, complete with syllabi, curriculum, assignments and activities. Some faculty members provide on-campus sessions in preparation for the projects, give quizzes, and require students to write papers or make presentations.

To read more about Winter Term at DePauw, click here.
Back