DePauw Jazz at the Duck Gears Up for Third Season
January 28, 2006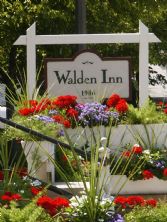 January 28, 2006, Greencastle, Ind. - The weekly jazz series, DePauw Jazz at the Duck, will open its third season on Thursday, February 2, 2006 with a visit by the sextet Hippus Campus. Occurring every Thursday night at Walden Inn's Fluttering Duck, all events run from 9 p.m. to 11 p.m. and are free and open to the public.
Featuring post-bop standards, intriguing arrangements and original compositions, Hippus Campus provides a unique and high-energy brand of jazz. Much of the music combines funk, Afro-Cuban and world music, while keeping its roots firmly in the jazz idiom. Many of the group's arrangements and originals are provided by bassist Paul Musser, who is also a DePauw professor and director of DePauw Jazz at the Duck. Also included in this talented ensemble are trumpeter Nate Hatcher, saxophonist Casey Fitzpatrick, trombonist Dave Dickey, pianist Dan Hollander and drummer Chris Baker.
"We are very excited about the upcoming show as well as the broader season o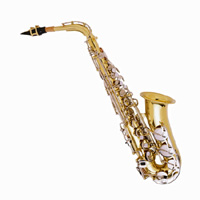 f DePauw Jazz at the Duck," says Musser. "This semester will feature a wonderful mixture of student, local and regional jazz groups, and I'm just glad to be a part of it."
Future series highlights will include visits by Randy Salman's classic quintet Condition Blue on February 23, Grammy Award winning saxophonist Chip McNeill on April 6, and W.C. Handy Award nominee and local blues legend Tad Robinson on April 20. DePauw students will also be well represented with performances by the DePauw Jazz Combos on February 16 and the DePauw Jazz Ensemble on March 9.
For more information, click here, send an e-mail here, or call (765) 658-6737.
Back