"Microfinance Trailblazer" Deborah Burand '80 Joins Grameen Foundation USA's Efforts to Combat Global Poverty
January 26, 2006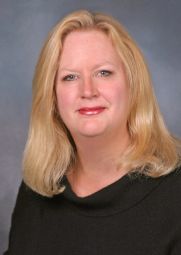 January 26, 2006, Greencastle, Ind. - Deborah K. Burand, a 1980 graduate of DePauw University, has been appointed executive vice president for programs at Grameen Foundation USA (GFUSA). "A widely-respected microfinance trailblazer and lawyer, Burand will oversee GFUSA's Grameen Technology Center, capital markets group and program operations," notes an announcement at eMediaWire.
GFUSA is a global non-profit organization that combines microfinance, technology, and innovation to empower the world's poorest people to escape poverty. Through the Grameen Technology Center, it develops technology solutions to increase the efficiency of microfinance institutions and to create business opportunities for poor microfinance clients. The Capital Markets Group taps new financing opportunities for poverty-focused microfinance institutions around the world.
"This is a time of tremendous growth for GFUSA as we scale up our activities to meet the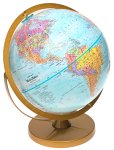 enormous challenges posed by global poverty," says said Alex Counts, president and CEO of Grameen Foundation USA. "Deborah's unique talent and diverse experience in both the public and private sectors make her the right person to lead our expansion, and we are excited to have her on board."
"I am delighted to have this opportunity to help advance GFUSA's mission in the world," says Burand. "GFUSA pairs a world-changing mission with a cadre of professionals who bring an extraordinary combination of talent and dedication to their work."
Burand is a co-founder and president of Women Advancing Microfinance International (WAM International). She currently serves on the board of Microfinance Opportunities and on the investment committee of the Global Commercial Microfinance Consortium, a $75 million microfinance investment fund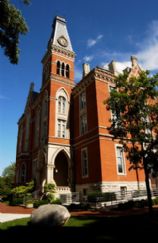 managed by Deutsche Bank. She previously worked at FINCA International where she held several positions between 2001 and 2004, before leaving to become an independent consultant. Before entering the microfinance industry, Burand held senior positions at the U.S. Federal Reserve Board and the U.S. Treasury Department, and also worked as an international corporate attorney at the New York office of the global law firm, Shearman & Sterling.
Burand also serves as an adjunct law professor at Georgetown University Law Center, is a member of the Council on Foreign Relations and is a former international affairs fellow of the Council. "Burand holds a joint graduate degree from Georgetown University, combining a law degree with a master's degree from the School of Foreign Service, and is also a graduate of DePauw University in Indiana," the company's announcement states.
Read more by clicking here. Visit Grameen Foundation USA online here.
Back