Japan and Germany Look Attractive, Cerberus Chairman and Former US VP Dan Quayle '69 Tells Dow Jones Private Equity Analyst Conference
January 27, 2006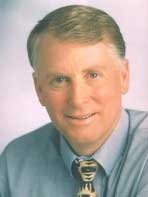 January 27, 2006, Greencastle, Ind. - "Japan remains excellent territory for buyouts and Germany is also attractive private equity turf," according to America's 44th Vice President Dan Quayle, a 1969 graduate of DePauw University. Quayle, chairman of Cerberus Global Investments, addressed the Dow Jones Private Equity Analyst conference in New York Wednesday, and "was less excited about China," Reuters reports. "Despite its growing economy and a nascent buyout community, the country remains unchartered land for Cerberus, he said."
"We'll let others go there first," Quayle says of China. "It's still a jungle over there. You have to be very careful," he added, "referring to China's legal system and the difficulties it could cause for corporate restructurings," the article notes. "Japan, however, continues to be ripe for private equity investing, said Quayle."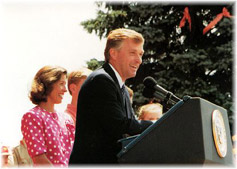 Access the complete article by clicking here.
The October 3 issue of Business Week profiled Quayle's new role at Cerberus, calling him a "smart-as-they-come businessman."
In November, a video tribute from Dan Quayle was played at a dinner honoring his former golf coach and good friend, Ted Katula. See it by clicking here.
Back