Two Students, Two Alumni and Prof. Matt Hertenstein Contribute to Encyclopedia of Human Development
January 30, 2006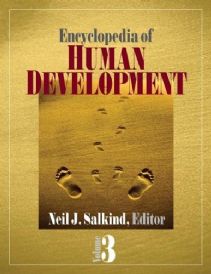 January 30, 2006, Greencastle, Ind. - Two current students in DePauw University's department of psychology, two alumni of the program, and a DePauw professor are the authors of four different entries published in the new, three volumes of the Encyclopedia of Human Development. From Sage Publications, the Encyclopedia serves as a significant reference source for professionals and students in the field of developmental psychology.
Alyssa Kerestes, a 2004 graduate of DePauw, first-authored a biography of Harry Harlow, while another 2004 alumnus, Andrew Molnar, contributed a biography of Jean Piaget, a pioneer of child development. Rachel Holmes and Meg McCullough, both currently seniors at the University, wrote articles on infant stranger anxiety and separation anxiety, respectively. All four entries were co-authored by Matthew Hertenstein, assistant professor of psychology at DePauw (seen at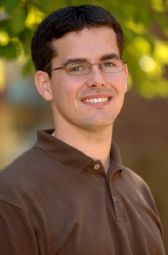 right).
"Our work on the articles was completely collaborative; the students were a full part of the writing process," says Dr. Hertenstein. "I'm delighted that the students had the opportunity to publish as undergraduates. They are all exceptional students without a doubt."
Learn more about the Encyclopedia of Human Development at Amazon.com.
Visit Professor Hertenstein's Child Study Center at DePauw, where he and his students conduct research, by clicking here.
Back