Journalist and Author Charles Fishman to Examine The Wal-Mart Effect in April 18 Ubben Lecture
February 26, 2006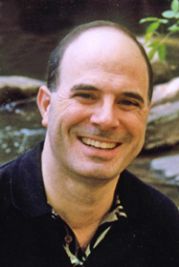 February 26, 2006, Greencastle, Ind. - Ninety percent of Americans live within 15 miles of a Wal-Mart, and 93 percent of U.S. households shop at one at least once a year. Award-winning journalist Charles Fishman, who examines The Wal-Mart Effect in a new, critically-acclaimed book, will come to the campus of DePauw University on Tuesday, April 18 for a Timothy and Sharon Ubben Lecture. The program begins at 7:30 p.m. in the Performing Arts Center's Kresge Auditorium. Like all Ubben Lectures, Fishman's address is free and open to the public (see complete list of past Ubben Lecturers by clicking here).
"Wal-Mart reshapes the economic life of the towns and cities where it opens stores; it also reshapes the economic life of the United States -- a single company that steadily, silently, purposefully moves the largest economy in history," Fishman writes in The Wal-Mart Effect: How the World's Most Powerful Company Really Works -- and How It's Transforming the American Economy. The author says, "Conversation about Wal-Mart is a conversation about priorities, about values, about what kind of country this is, and about what kind of country it's going to be. It is a conversation about power and about competing visions of the future."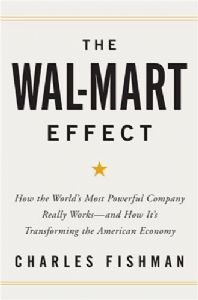 An accomplished journalist, Charles Fishman has been a senior writer at Fast Company magazine since 1996. Fishman was the first reporter in 30 years allowed inside the nation's only bomb factory and the first reporter ever permitted inside a Tupperware factory. In 2005, he won a Gerald Loeb Award for distinguished business journalism. In 2004, his revelatory Fast Company cover story, "The Wal-Mart You Don't Know," generated the strongest reader response in the history of the magazine, and won best business magazine story of the year from the New York Press Club. His magazine writing has also been in The Best Business Stories of the Year.
USA Today's Russ Juskalian opines, "The Wal-Mart Effect is an interesting look at how big corporations affect our planet in positive and negative ways. The strength of Fishman's work is in the stories about the lives that Wal-Mart has touched, set against the backdrop of an astounding array of data. Those who do not shop at Wal-Mart should know -- even if your only connection to the company is seeing its large stores pass by the window of your car -- that its impact probably reaches your life in ways you never imagined."
In the San Francisco Chronicle, William S. Kowinski wrote, "Fishman's book is highly readable, incisive, precise and even elegant in concentrating on its central thesis." A January 30 book review in Business Week declared that Charles Fishman "has done his research. He relates inside stories from retired Wal-Mart executives and suppliers. He gives space to an academic paper that proves that Wal-Mart lowers retail prices when it moves into new markets, and another that proves it kills jobs, too. He takes

you up and down the aisles of Wal-Mart's big boxes, alternately marveling at the pallets of cheap lightbulbs and griping about the long waits at the checkout counter. He makes facts and figures easy to grasp -- and puts it all together in a breezy style. Although the folks in Bentonville won't like it, The Wal-Mart Effect is not an anti-Wal-Mart screed."
"Fishman's book is not a polemic," notes City Pages of Minneapolis/St. Paul. "He's not on a crusade to convince readers that Wal-Mart is responsible for all of the evils of the world. In fact, Fishman acknowledges that he -- like over 90 percent of Americans -- is a Wal-Mart shopper. 'I am both amazed by Wal-Mart, and appalled,' he writes. 'I am never bored.'"
"One of the things I wanted to do in the book is connect the dots for Americans on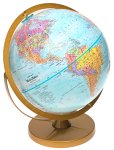 something that we allow ourselves to ignore," Fishman told the Minnesota publication. "When a factory that makes kitchen appliances or bicycles or textiles moves from Minnesota or Michigan or Ohio to China or to India, the products that come back to the store shelves look exactly the same. They've got the same brand name and the same packaging and it's the same product. It may be cheaper. The price certainly doesn't go up. But the factories that those products are made in operate in a way that would be illegal in this country. Part of the reason the stuff is cheap is that it's manufactured in a way that leaves behind 100 years of social progress -- on pollution, on how people should be treated in the workplace, on safety and hours and all those kinds of things. The factories are illegal but the products remain legal."
In the Seattle Times, Fishman calls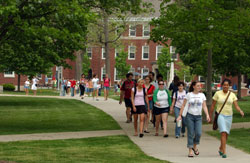 "Should I shop at Wal-Mart" an "amazing question... It's hard to know even what kind of question it is: A political question? An economic question? A moral question? A values question? The question is really shorthand for the whole set of larger questions, the mystery at the heart of Wal-Mart: What is the Wal-Mart effect? Is Wal-Mart good for America or bad? Is Wal-Mart itself good or bad? When we spend our money at Wal-Mart, are we helping companies and the economy and factory workers along with ourselves? Or are we just adding drops of acid to the corrosion of the very system we value?"
Charles Fishman was recently featured on NPR's All Things Considered. Access audio of the program by clicking here. Another radio appearance on the same network's Motley Fool can be found here.
The Ubben Lecture Series has brought distinguished individuals to the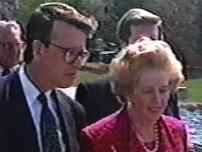 DePauw University campus since 1986. Mikhail Gorbachev spoke October 27, 2005 and Naomi Wolf came to campus September 21, 2005. Other Ubben Lecturers have included former British Prime Ministers Margaret Thatcher (seen at right with DePauw President Robert G. Bottoms) and John Major, Spike Lee, Mike Krzyzewski, 2004 presidential candidate and retired General Wesley Clark, Harry Belafonte, former defense secretary William Cohen, Hotel Rwanda's Paul Rusesabagina, National Football League Most Valuable Player Peyton Manning, Barbara Bush, General Colin Powell, Fast Food Nation author Eric Schlosser, Ross Perot, and ice cream entrepreneurs Ben & Jerry.
To view a complete list of Ubben Lecturers, which includes links to video clips and news stories, click here. Video montages of many guests are available on YouTube.
Back