Senior Will Assist NBC with Winter Olympics Coverage
February 8, 2006

February 8, 2006, Greencastle, Ind. - Amy Wilcox '06 "is headed for the Winter Olympics in Italy," notes the News-Gazette of Winchester, Indiana. "She won't be skiing, skating or bobsledding, but she will be behind the scenes for NBC's television coverage. A senior at DePauw University, Wilcox interned for a semester with NBC's Today program, and her good work there earned her the shot at the Olympics," writes Cynthia Aukerman.
Wilcox will serve as a "runner" for the network. "Her jobs will include logging tapes and finding shots but are likely to include more advanced work because of the good work she did during her internship. The internship and the valuable experience came as a result of DePauw's New York Arts program where college advisers have contacts throughout the arts community in New York City."
"I cared about the show and about helping," Wilcox tells the newspaper. "By the end of the internship, I was getting to do some amazing things," including doing man-on-the-street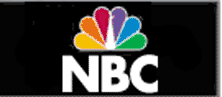 interviews and even choosing which sound clips would air on the program.
Learn more about the New York Arts program by clicking here.
Back