Bob Steele '69 Weighs In on Controversy Over Cartoons of the Prophet Muhammad
February 9, 2006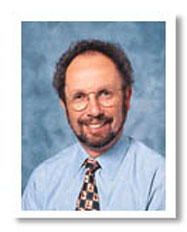 February 9, 2006, Greencastle, Ind. - A DePauw University alumnus who is an expert on media ethics weighs in on the controversy generated in the Muslim world by Danish newspaper cartoons depicting the Prophet Muhammad as a terrorist. "The Philadelphia Inquirer stirred passions in America when, in an effort to illustrate the debate, it decided to publish one of the offending images last Saturday," notes today's Christian Science Monitor.
"The Inquirer's decision has sparked criticism from inside journalism circles. 'The publishing of the political cartoons may be outweighed by the scope and intensity of the harm such an action could lead to,' says Robert Steele, a scholar at the Poynter Institute, a school for journalists, in St. Petersburg, Fla. Words, he says, may have served the story better than the image."
Access the complete story, which was written by the Monitor's Ayesha Akram, by clicking here.
A 1969 graduate of DePauw, Bob Steele discussed the same issue in Tuesday's edition of USA Today. He told that newspaper: "This is one of those cases where there can be multiple, justifiable ethical right answers. In the post-9/11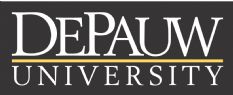 era, these matters take on a whole different level of urgency. The ethical decisions editors and broadcast executives face are tougher than ever." Access the story here.
Learn more about Bob Steele, Nelson Poynter Scholar for Journalism Values and Senior Ethics Faculty at Poynter, here.
Back