Percussion Plus Project at Chicago Cultural Center Feb. 26, On Campus Two Days Later
February 14, 2006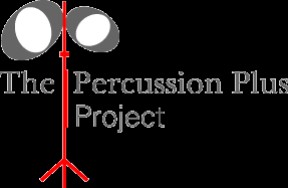 February 14, 2006, Greencastle, Ind. - The Percussion Plus Project, an ensemble in residence at DePauw University, will present a pair of concerts in February featuring premieres of works by Augusta Read Thomas, Carlos Carrillo and George Crumb. The first of these will take place on Sunday, February 26 at 3 p.m. in the Chicago Cultural Center's Claudia Cassidy Theater. Tickets, which are $15, will be available at the door. The program will be repeated in Greencastle, Indiana at the DePauw Performing Arts Center's Kresge Auditorium on Tuesday, February 28 at 7:30 p.m. The campus performance will be presented free of charge.
The Percussion Plus Project was founded by Amy Lynn Barber in Prague in 1993, and performed widely throughout Central Europe at festivals and its own concert series. Since 2002, it has been an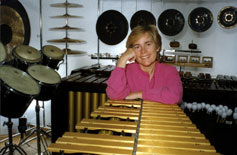 ensemble in residence at DePauw. The ensemble specializes in works for percussion with a non-percussion soloist, and over the years has collaborated with many outstanding European and American musicians. Since being at DePauw, the group has been invited to perform at the International Women's Brass Conference and the Indiana Music Educators Convention, and in June will perform at the NITLE Contemporary Music Festival in Florida.
Many composers have written works for the ensemble, including most recently, Augusta Read Thomas, the composer in residence of the Chicago Symphony, and DePauw faculty members Carlos Carrillo and James Beckel.
"It is always very exciting to work closely with composers in the creation and realization of new works," says Dr. Barber,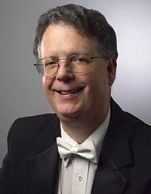 professor of music at DePauw. "We are also in the process of recording these excellent pieces for a CD."
Mezzo-soprano Paulette Herbich from Vienna will be the featured soloist in the world premiere of Augusta Read Thomas' Sun Songs, based on poems of Emily Dickinson, and in the Midwest premiere of one of George Crumb's most recent works, The American Songbook. Tuba virtuosa Velvet Brown, a faculty member at Pennsylvania State University, will play Concerto for Tuba and Percussion by James Beckel (seen at left), and acclaimed cello soloist and Indiana University School of Music faculty member Emilio Colon will present the premiere of Carlos Carrillo's Dueling with time, bartering for minutes of existence.
Visit the DePauw School of Music by clicking here.
Back