With a Client List Including Marilyn, Elvis and James Dean, CMG Worldwide CEO Mark Roesler '78 Has a Story To Tell
February 24, 2006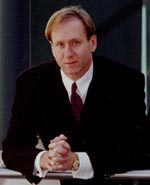 February 24, 2006, Greencastle, Ind. - As chief executive officer of CMG Worldwide, Inc., Mark Roesler represents some of the world's most famous people -- alive and dead -- from Marilyn Monroe to Sophia Loren. Today, the 1978 graduate of DePauw University discussed his work and the company he founded on Indianapolis radio station WICR.
Roesler started a roofing business the summer of his freshman year at DePauw, and used the funds to finance his education at the University, and later, a law degree and M.B.A. He began his career working with Curtis Publishing's Saturday Evening Post, which holds the rights to Norman Rockwell's painting. Roesler found the field of intellectual property fascinated, and launched CMG Worldwide exactly 25 years ago. His first client? The estate of Elvis Presley.

[Download Audio: "Fit for The King" - 294kb] "What we're talking about is timing here," Roesler told WICR. "Twenty-five years ago, the Elvis Presley estate wasn't worth anything."
Even though it recently sold for $100 million, "twenty-five years ago, when I was representing it, there weren't really rights for deceased celebrities so it was really no big deal."
Mark Roesler changed all that. He is recognized as the foremost authority in the evolving area of the right of publicity. He is credited with establishing the rights of deceased personalities throughout the world and has been a pioneer in protecting intellectual property rights abroad.
In the early 1980s, Elvis' heirs

[Download Audio: "Protecting Elvis' Image" - 449kb] "were in the midst of a nasty breakup and a lawsuit with Col. (Tom) Parker (Presley's manager)," Roesler told Rubicon Salon host Ingrid Cummings. Until that point, "Col. Parker did all the merchandising around Elvis. They were getting ready to open Graceland and they said, 'Do you think that we can find some companies to do some collectable plates and figurines like you did with Norman Rockwell?' And we said, 'We'll try to do that.' And so, when I started doing that, I started saying, 'Gosh, how do we protect these rights? We'd better go out and get some trademarks for Elvis Presley."
CMG's second and third clients, both long deceased, were James Dean and Babe Ruth. Each family told him the same thing, Roesler recollects -- that they had no control over how the likenesses of their famous but dead relatives were used.

[Download Audio: "A Consistent Theme" - 319kb] "There was a consistent theme: anybody that wanted to use these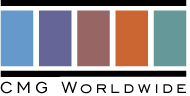 personalities were using 'em, so I thought, well, as a young, aggressive lawyer that didn't really know many bounds... maybe there's some way of trying to protect their name and likeness."
Roesler gained international attention as an expert witness in the damage phase of the O.J. Simpson civil trial where he was brought in to determine the future value of O.J. Simpson. The jury awarded the plaintiffs the exact dollar amount of Roesler's assessment -- $25 million -- and cited Roesler's credibility and knowledge as the compelling reason for their decision. He also prevailed:
Against Major League Baseball involving the use of team logos on individual player's uniforms; Roesler's court battle led to Major League Baseball allowing CMG clients to be used for merchandising and endorsements in their team uniforms.
Against Spike Lee establishing that Malcolm X's widow controls the rights to "X" used in association with her husband instead of Lee, director of the movie, Malcolm X.
In a landmark case in the entertainment industry when Roesler defeated Warner Bros. in a case that established that the studios did not control merchandising and endorsement rights of performers who acted in the studio's movies.
CMG Worldwide has also represented Bette Davis, Fred Astaire, Humphrey Bogart, Hugh Hefner, Ivana Trump, Jackie Robinson, Vince Lombardi, Chuck Berry, Bill Elliott and racehorse Cigar. Based in Indianapolis, Indiana with offices in Hollywood, California and Rio de Janeiro, CMG Worldwide now represents over 400 diverse personalities and corporate clients in the sports, entertainment, and music fields.

Visit the company online by clicking here, and find WICR here. Read more about Mark Roesler in this previous story.
Back