DePauw Jazz Ensemble at the Duck Thursday Night
March 8, 2006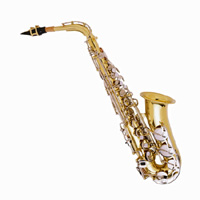 March 8, 2006, Greencastle, Ind. - The DePauw University Jazz Ensemble will perform this Thursday, March 9, from 9 to 11 p.m. at Walden Inn's Fluttering Duck as part of the DePauw Jazz at the Duck series. Led by Randy Salman, director of jazz studies at DePauw University, this event is free and open to the public. Performing a mix of classic big band charts as well as contemporary fare, the program is set to include works by such jazz luminaries as Duke Ellington, Count Basie, Charles Mingus and many more.
"The DePauw Jazz Ensemble is among the series' most anticipated groups," says Paul Musser, director of DePauwJazz at the Duck. "Audience members always love their great mix of music as well as the palpable excitement that a group of that size brings to the Duck. It's also a wonderful chance for them to play in a traditional club atmosphere in front of a friendly audience of their friends and peers."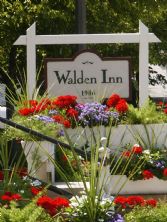 Building on the Jazz Ensemble's lead, the remainder of March looks to be swinging as well at the Duck. On March 16, Ray Charles alumnus and noted trumpet player Jeff Helgesen brings his Jazz Mayhem septet to Walden Inn for a performance that will be in support of the group's self-titled compact disc. March 23 sees DePauw professor and trumpeter Lennie Foy fronting his own group that is rooted in the sounds of the early 1960s recordings of Herbie Hancock and Wayne Shorter.
Visit the DePauw University School of Music online by clicking here.
Back