Indiana Secretary of State Launches Pilot Program at DePauw for College Seniors
March 8, 2006
March 8, 2006, Greencastle, Ind. - Indiana's Secretary of State launched a new program, "Living on Your Own: A Crash Course in Cash," on the DePauw University campus today. The four-part series, which continues through May 4, is designed for college seniors. Inside Indiana Businessreports that Secretary of State Todd Rokita is "piloting this program at DePauw University with hopes to expand it to the rest of the state next fall."
The story also notes, "A major statewide survey of more than 1000 Hoosier families conducted for Rokita's office showed that nearly two-thirds of Indiana adults who own financial investments
have little or no knowledge about potential fraud schemes or the security of such investments. In an effort to combat this lack of investment education among Hoosiers, Rokita has assembled an industrious plan, including a $1.8 million awareness campaign, to raise understanding and thwart scam artists and perpetuators of fraudulent sales pitches to investors."
"Our office is dedicated to helping Hoosiers learn more about money, finances and investments as well as arming themselves against fraud," Rokita says. "The 'Living on Your Own' series for college students is extremely important for younger individuals to learn how to manage their own money. By being better educated today, students will be better protected from con artists and financial pitfalls in the future."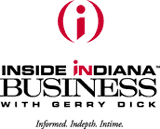 The first workshop, held today, is "What Happens to Your Paycheck in the Real World." Future workshops include: "Real Life 101" on March 21," How to Retire Rich" on April 6, and Rokita will present the final workshop on avoiding investment scams called "Grow Me the Money" on May 4.
"Nobody hands you a guidebook for life when you graduate from college," Rokita asserts. "Sometimes the real world can be quite intimidating."
Read the complete text by clicking here.
Back