With "No Coherent Message," Democrats are "Stymied," Writes Prof. Ken Bode
March 17, 2006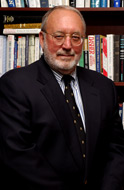 March 17, 2006, Greencastle, Ind. - "This week's TIME Magazine predicts: 'The Dubai firm's withdrawal may turn out to mark the moment Bush became a lame-duck president.' The bad news for Democrats is that its leaders aren't leading and the party can't find its voice," writes Ken Bode in today's Indianapolis Star. DePauw University's Eugene S. Pulliam Distinguished Visiting Professor of Journalism asserts, "There is no agreement on a core set of ideas, no coherent message for this election year."
Bode, former senior political analyst for CNN, continues, "The Democratic leadership must soon figure out that this year really does resemble 1994, the year the GOP took back the House of Representatives for the first time in 40 years. Newt Gingrich accomplished that with a core set of ideas developed at the conservative Heritage Foundation and sold to the voters as the 'Contract With America.' What really helped Newt was Bill Clinton's sagging poll ratings and Hillary's failed health-care campaign."
The professor notes, "The Democratic rookies have no such list of issues today. Is there a Democratic plan for health care? Fixing the Medicare prescription drug bungle? Rolling back the tax cuts? Privacy, wiretapping, domestic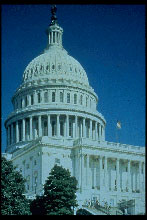 surveillance? Immigration? Energy independence? Homeland security, including port security? Abortion policy? Stem cell research? Who knows what the Democrats would do if they win in November?"
In Dr. Bode's view, "With Bush's approval ratings in the same range as Clinton's in 1994, the Democrats are stymied. They need their own contract with America, but can't agree on the necessary first principle, namely what to do about Iraq." In conclusion, he writes, "This week the administration updated its national security strategy. The new document confirms pre-emptive war as its centerpiece of Bush-Cheney foreign policy. Iran, with its nuclear ambitions, is named as the greatest potential threat in the immediate future. Ponder that over this weekend as America marks the third anniversary of the invasion of Iraq."
Access the complete column at College News.org. Read about Ken Bode's op-ed from last Friday's Star in this previous story.
Source: Indianapolis Star
Back