Charles Fishman, at DePauw Next Month, Discusses Hillary and Wal-Mart
March 20, 2006
Also: Charles Fishman Discusses 'The Wal-Mart Effect' April 18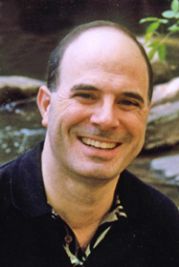 March 20, 2006, Greencastle, Ind. - "The interesting question is not just Hillary Clinton's history at Wal-Mart, but why it's delicate for her to talk about Wal-Mart," Charles Fishman, author of The Wal-Mart Effect, is quoted in an Associated Press story examining Hillary Rodham Clinton's efforts to distance herself from the giant retailer. a book on the company's impact on the national economy. "Plenty of Democrats denounce Wal-Mart, but there are also plenty of people who need it, love it and rely on it," adds Fishman, who will present the Timothy and Sharon Ubben Lecture at DePauw University April 18.
Beth Fouhy writes, "Clinton served on Wal-Mart's board of directors for six years when her husband was governor of Arkansas. And the Rose Law Firm, where she was a partner, handled many of the Arkansas-based company's legal affairs. Hillary Clinton had kind words for Wal-Mart as recently as 2004... But in recent months, as the company has become a target for Democratic

activists, she has largely steered clear of any mention of Wal-Mart. And late last year, Clinton's reelection campaign returned a $5,000 contribution from Wal-Mart, citing 'serious differences with current company practices.'"
Read the story at the Web site of the Boston Globe. Learn more about Charles Fishman's upcoming DePauw visit by clicking here.
Back