Jack's Mannequin In Concert at DePauw April 5
March 21, 2006
[UPDATE 3/29: Ticketmaster's allotment of tickets has sold out. Tickets remain available through the Campus Life Office and must be purchased in person. Any unsold tickets will be available at the door on the day of the event.]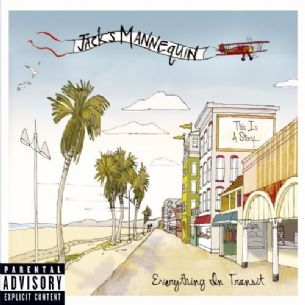 March 21, 2006, Greencastle, Ind. - Jack's Mannequin, featuring Andrew McMahon -- vocalist, pianist and main songwriter for Something Corporate -- will perform in concert at DePauw University on Wednesday, April 5. The concert, which also features opening acts This Is Me Smiling and TGL, begins at 7:30 p.m. in the Lilly Center. Tickets may be purchased with a valid DePauw ID in the Campus Life Office (room 100 of the Memorial Student Union) for $5 or online through Ticketmaster for $10. The program is presented by Union Board and WGRE.
During a break after four years of recording and touring with Something Corporate, Andrew McMahon wrote and recorded a series of songs that comprise Everything in Transit. The compact disc was released last August. Two months before it arrived in stores, McMahon was diagnosed with acute lymphatic leukemia. He underwent a stem-cell transplant on August 23, the very day the album was released.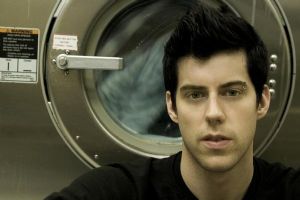 "All my life all I wanted to do was make records, but now my priority became staying alive," says the 24-year-old McMahon, whose cancer is now in remission. "And all of a sudden I woke up to a lot of things around me that were really important -- there was so much more to my life than I'd ever given it credit for."
Andrew McMahon returned to live performing with a January concert at the Viper Room in Los Angeles. "I spend a lot of time these days taking deep breaths -- after the way 2005 played out, it definitely deflated the seriousness of my everyday anxieties," he says. "Right now I don't have a timetable for anything. In fact, I've really abandoned timetables."
Kevin Bronson of the Los Angeles Times calls Everything in Transit "a coming-of-age bouquet that wraps its petals around teenage hearts and just might soften a few older ones ... Featuring piano lines that aspire to such heroes as Elton John and Billy Joel, an attitude that recalls a less cheeky Ben Folds and chunky modern-rock guitars, the album has sold steadily even without tour support from the man whose barely pubescent tenor soars through its choruses. Something Corporate's fan base and McMahon's recent appearances on Jimmy Kimmel Live and the WB's One Tree Hill hav
e helped Everything in Transit approach the 100,000 mark in sales."
Visit the official Web site of Jack's Mannequin by clicking here, and access the Times profile of Andrew McMahon here. A biography can be found at VH1.com.
In a story in Greencastle's Banner-Graphic, opening act TGL (seen at left) credits DePauw student Brandon Dawson with giving them the opportunity to support Jack's Mannequin. "This show with Jack's Mannequin is kind of a, 'look, I told you so,' scenario," TGL's Zach Stewart tells the newspaper. "I think a lot of people doubted us three years ago. Not too many people from around here get an opportunity like this."
Back