Performing Arts Series Welcomes 'The Beckett Project' Wednesday & Thursday
March 21, 2006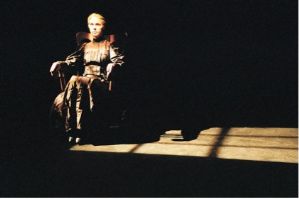 March 21, 2006, Greencastle, Ind. - The Los Angeles Times calls The Beckett Project "spellbinding." DePauw University's Performing Arts Series is proud to welcome The Beckett Project -- performing four short plays of Samuel Beckett -- this Wednesday and Thursday, March 22 and 23, in Moore Theatre of DePauw's Performing Arts Center. The shows begin at 7:30 p.m. and admission is free.
Samuel Beckett (1906-1989; winner of the 1969 Nobel Prize for Literature) wrote many short, nearly silent puzzle plays for one or two actors. The Beckett Project's Patricia Boyette developed her performance of these by working with one of Beckett's own prized actors, Billie Whitelaw, and the Beckett Project has been staging this work since 2001. The Beckett Project actors -- from England, Ireland, and Wisconsin -- have presented these plays across America and in Europe, and will be in Singapore later this year.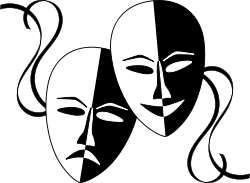 In the DePauw performance, the ensemble will present four short plays: Ohio Impromptu, Not I, Act without words I and Rockabye.
The Los Angeles Times has said of this production: "Like faintly recalled dream fragments the images are subjective, and often spellbinding. They insinuate themselves into the viewer's mind and heart."
For more information, click here or call (765) 658-4712.
Back