Legendary Leadership of Gen. David M. Shoup '26 Recalled in Investor's Business Daily
March 21, 2006
March 21, 2006, Greencastle, Ind. - Gen. David M. Shoup, a 1926 graduate of DePauw University, "was one of just four Marine four-stars to wear the Medal of Honor" and is "still one of the most quoted Marine generals" notes Investor's Business Daily. The 22nd Commandant of the Marine Corps (1960-63), Shoup is profiled in the "Leaders & Success" column, in an article headlined "He Kept His Sights On Victory."
It begins, "Gen. David M. Shoup had an opinion. It wasn't popular, but if he held back, he knew, he'd be doing his nation a disservice. The country was increasingly becoming involved in Vietnam, and Shoup knew that it wouldn't benefit the U.S. So instead of settling into a comfortable retirement, he began speaking out against the war. His advice lost him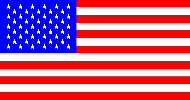 the admiration of the nation. Still, Shoup stood his ground. It was yet another way that hard work, high standards and a determination to succeed at even the smallest tasks turned this poor 'Indiana plowboy' into a certified hero and four-star general."
The text adds, "Shoup was raised on a farm in rural Indiana. His parents were poor, and he learned the value of hard work early. 'Even as a child he was determined to get to the top in whatever he did,' his mother said later. Top grades in high school earned him a free ride at DePauw University, but he still had to wait tables, wash dishes and work in a cement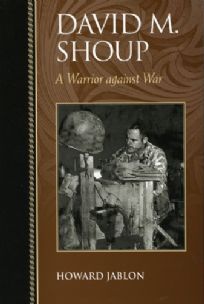 factory to pay his room and board. He enrolled in ROTC just for the $9 stipend it paid every month. After earning a degree in math, he applied for a commission in the Marines for the same reason. Jobs in Indiana were scarce in 1926, and the Corps paid well."
Mitchell illustrates the determination and smarts that made Shoup -- who led the assault on Betio Island in the Tarawa Atoll of the Gilbert Islands, the first amphibious assault of World War II -- a military legend. "For his heroism, he received the Medal of Honor, the nation's highest award for valor. He was the only Medal of Honor winner to survive the battle," and also earned two Purple Hearts during his long military career. Shoup also received an honorary degree from DePauw in 1959, and a student scholarship continues in his name.
The general's life is examined in a recently published book, David H. Shoup: A Warrior Against War. Mitchell adds, "Good with numbers, he excelled at staff work, where details really mattered. He accurately estimated the number of Japanese at Tarawa by counting the seats in the open-air latrines visible in aerial photos. To relax, Shoup wrote poetry. On the last day of the battle for Betio, he wrote: 'Drag from my sight this / Blear-eyed / Thing / That was my friend / Return all to Mother Earth / Except / That ring / To prove his end / On Tarawa.'"
David Shoup was appointed the Marine Corps' fiscal director after the war ended, and led a major reform of the Corps' accounting system. "Keenly analytical, brutally honest, and tough enough not to be buffaloed by self-protective colleagues, Shoup earned a reputation as a troubleshooter," IBD notes. General Shoup died in 1983.
Access the complete column at the newspaper's Web site (a subscription may be required).
Learn more about General David M. Shoup at the DePauw Archives.
Back