Senior David McMillin Will Spend Spring Break as Opening Act for Guitarist Johnny A.
March 22, 2006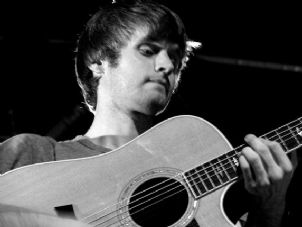 March 22, 2006, Greencastle, Ind. - While many DePauw University students will head for warm climates or the comforts of home when spring break begins at week's end, senior David McMillin will be taking to the stage. The musician, who has released three compact discs, will be touring, on his own and as an opening act for guitarist Johnny A. McMillin's first show is tomorrow night at Coda in New York City. Other stops include Indianapolis, Cleveland, Charlotte and Washington, D.C.
David McMillin's latest CD, the five-song EP Chelsea Walks, was released September 6, 2005. McMillin previously released another EP, Between Here and There, and the full-length disc, Where I Belong. Of the latter,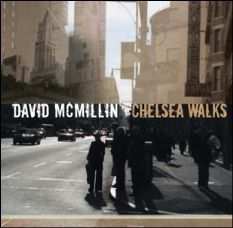 Discovering Artists.com wrote, "His songwriting is beautiful and enchanting throughout this collection of acoustic jams. Ranging from topics of love to spirituality, McMillin's verses are heartfelt and complex, always honest. Vocally, he's got somewhat of a bluesy, gruff voice. If you like Edwin McCain, you will probably enjoy this vibrant assortment of intertwining acoustics." The site gave the recording 3 1/2 stars out of a possible five.
For a complete listing of tour dates and additional information, visit McMillin's personal Web site by clicking here.
Back