Rand McNally CEO Robert Apatoff '80 Profiled in Chicago Tribune
March 27, 2006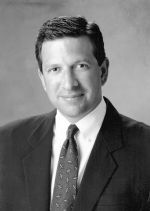 March 27, 2006, Greencastle, Ind. - I met my wife, Vicki (Garrison '80), on the first day of our sophomore year at DePauw University," Robert S. Apatoff, president and CEO of Rand McNally Inc. and 1980 graduate of DePauw University, tells the Chicago Tribune. Besides describing the Chicago History course the pair took ("it it turned out to be really hard"), the profile details Apatoff's ascent of the corporate ladder and the experiences and philosophies he's carried to his leadership role.
Apatoff describes how another class at DePauw shaped his future: "In a public speaking class, I had to get up in front of the class and give a speech. I froze. I realized that I never wanted to have that feeling again. You must be able to articulate your ideas in front of others, whether you're a CEO, salesman or teacher."
Rob Apatoff's career has included stints at Reebok, Allstate, Quaker Oats and Anheuser Busch, where he developed the "Bud Bowl" and "Spuds McKenzie" marketing campaigns. He credits his father, Bill, who taught fine arts at the School of the Art Institute and did corporate graphic design work, with giving him a model for success. "From watching my dad solve complex problems on how to best display and sell merchandise, I realized I wanted to be a marketer," says Apatoff. "He was a very quiet man. You had to listen and watch carefully to appreciate how good he was. I learned from him a love of the creative process and creative mind."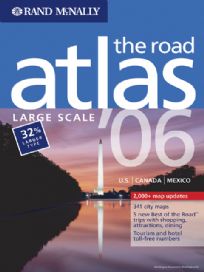 The newspaper begins by describing a 1980 accident in which Apatoff was hit in the head by a chunk of concrete as he was walking down Michigan Avenue in Chicago. The debris had fallen 30 stories from a building under construction. The incident changed Apatoff "from being a bit risk-averse," he says, "to freeing me to take risks and follow the courage of my convictions. "No matter what challenges I encounter at work, nothing could be as challenging as what I went through that year," he says.
Access the complete "Career Path" interview by Ann Therese Palmer at the Tribune's Web site.
Learn more about Rob Apatoff, who serves on the academic advisory board for DePauw's Management Fellows Program, in this previous story.
Back