Senior Christina Guzik Awarded Fulbright Grant; Will Conduct Research and Study in Argentina
April 2, 2006
April 2, 2006, Greencastle, Ind. - DePauw University senior Christina E. Guzik will spend a year in Argentina studying and conducting research as a result of receiving an international graduate study and research grant through the 2006-07 Fulbright U.S. Student Program competition. The Institute of International Education (IIE), in cooperation with the U.S. Department of State and the J. William Fulbright Foreign Scholarship Board, administers the Fulbright competition, which has provided future American leaders with an unparalleled opportunity to study, conduct research and teach in other nations for six decades.
Fulbright student grants aim to increase mutual understanding among nations through educational and cultural exchange while serving as a catalyst for long-term leadership development.
"My project examines the critical relationship between the U.S.-led War on Terror and regional security in South America's Southern Cone," Guzik, a political science major and Spanish and Latin American Studies minor, wrote in her Fulbright application. "I will use Argentina as a case study to explore, analyze and infer the implications and effects of the War on Terror for and on countries within the Southern Cone," while taking courses at the Universisas de Belgrano's Graduate School of International Relations. When she returns to the

United States, Guzik intends to obtain a master's degree in international relations, with a focus on U.S.-Latin American relations.
While at DePauw, Christina Guzik has completed a research program with the International Center for Terrorism Studies in Arlington, Va., and has interned with the Inter-American Commission on Human Rights and U.S. Representative Howard Berman. Since March 2005, she has organized and led a service project to work with homeless youths, and has taught English as a Second Language classes at the International Language Institute. During the fall semester of her junior year, Guzik studied in Buenos Aires and lived with an Argentine family. She previously participated in an honors program in foreign language in Cuidad Read, Spain, and in a Student Partnerships International exchange program in England.
"Undoubtedly, the War on Terror has altered the lens through which the U.S. views and formulates policy toward Latin America, and many argue that the U.S. has adopted the War on Terror as its main frame for addressing this region,"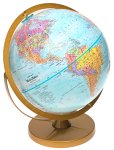 Guzik, a member of the National Society of Collegiate Scholars, writes. "I will investigate and analyze the ways in which the Argentine government has responded to the international pressures and demands that have originated from three specific sources -- the United States, United Nations, and Organization of American States -- in connection with the global War on Terror. After identifying the ways in which these three entities have exerted pressure on the Argentine government, I will examine the latter's responses. Upon analyzing the results obtained from the Argentine case study, I will use them to understand how countries in the Southern Cone establish a balance between national and hemispheric security priorities, generate consensus that simultaneously respects the preoccupations of each respective country, and formulate responses to the pressures of the international community. My goal is to extract the broader implications of the War on Terror for inter-American relations, foreign policies of Southern Cone countries, and the strength of democratic rule in the region," the senior states.
"It is inspiring to work with a college senior who is so focused, determined, and who exudes intellectual enthusiasm," says David Gellman, associate professor of history and Fulbright Program Adviser. "Christina's project is incredibly timely. She leveraged her academic experiences, her junior semester abroad, and her impressive internships to make an extremely persuasive case for herself. Christina will represent the best that her college and her country has to offer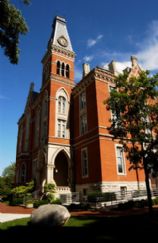 through America's flagship program for international study and intellectual exchange. She is proof that DePauw students can compete with the most talented students in the country for these sorts of opportunities."
"Christina is both a strong political science major and an impressive and interesting person," says Bruce Stinebrickner, professor of political science and Guzik's academic adviser. Dr. Stinebricker, who chairs the department, continues, "Christina's curiosity about the world around her and her enthusiastic personality have made her a very special undergraduate at DePauw. I am not at all surprised that the Fulbright folks recognized her many strengths by giving her a Fulbright grant."
Christina Guzik says her project "fuses my previous and newfound passions. I am anxious to act on my stirred intellectual curiosity and unite it with my academic training and practical work experiences to research, study and collaborate with Argentines in order to find solutions to the issues that are among the foremost threats to world peace in our time." With aspirations of someday working for the State Department in South America, Guzik concludes, "Many Argentines call South America the forgotten continent. I, however, have not forgotten it; on the contrary, I hope, through my work, to refute that claim."
Duncan M. Yoon, a 2004 graduate of DePauw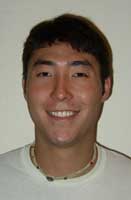 (seen at left), spent a year in South Korea teaching and studying as a result of receiving an international graduate study and research grant through the 2004-2005 Fulbright U.S. Student Program competition. Read more in this previous story.
The U.S. Student Program awards approximately 1,000 grants annually and currently operates in over 140 countries worldwide. Fulbright full grants generally provide funding for round-trip travel, maintenance for one academic year, health and accident insurance and full or partial tuition. Since its inception in 1946, the Fulbright Program has provided more than 257,000 participants worldwide with the opportunity to observe each others' political, economic and cultural institutions, exchange ideas and embark on joint ventures of importance to the general welfare of the world's inhabitants. Learn more by clicking here.
Back