DePauw Student Journalists Honored with 8 SPJ 'Mark of Excellence' Awards
April 10, 2006
April 10, 2006, Greencastle, Ind. - Student journalists at DePauw University are the recipients of eight Region 5 "Mark of Excellence" awards from the Society of Professional Journalists. First place regional winners will advance to the national round of judging which takes place in early April. National winners will be announced in mid-May.
The Mark of Excellence Awards honor the best in student journalism. The awards offer 43 categories for print, radio, television, and online collegiate journalism. This year, collegiate journalists submitted more than 3,100 entries in 43 categories across SPJ's 12 regions.
The winning entries from The DePauw are:
Best All-Around Non-Daily Student Newspaper (published 2-3 times per week), First Place: Staff, The DePauw Staff
Editorial Writing, First Place: The DePauw's Editorial Staff
Sports Column Writing, First Place: Dave McMillin
Editorial Cartooning, Third Place: Mah Kalasky
Breaking News Reporting, Third Place: Mike Morris
General News Reporting,Third Place: Caitlin Eichelberger & Brandon Gee
Student radio station WGRE's winners are:
Radio Feature, First Place: Jessie Hemmelgarn, Ashley Boyle, Mara Schnoebelen & Staci Livingston
Radio Sports Reporting, First Place: WGRE Sports
Read the complete list of winners by clicking here.
Founded at DePauw University in 1909, The Society of Professional Journalists is dedicated to improving and protecting journalism. It is the nation's most broad-based journalism organization,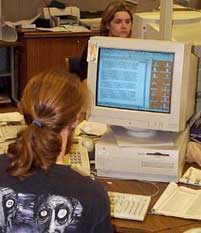 dedicated to encouraging the free practice of journalism and stimulating high standards of ethical behavior. SPJ promotes the free flow of information vital to a well-informed citizenry; works to inspire and educate the next generation of journalists; and protects First Amendment guarantees of freedom of speech and press.
A completely independent, student staffed and managed not-for-profit organization, The DePauw was founded in 1852 as Asbury Notes, reflecting the name of the University, then known as Indiana Asbury University. The oldest college newspaper in Indiana, The DePauw is published most Tuesdays and Fridays of the school year.
Putnam County's first radio station -- and one of the first non-commercial, educational operations in the United States -- WGRE signed on in 1949. Managed and run by nearly 150 DePauw students, the station operates 24 hours a day.
Back