Research of Prof. Matt Hertenstein Noted in Parenting Magazine
April 19, 2006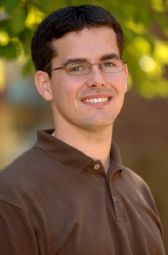 April 19, 2006, Greencastle, Ind. - "Given a choice between photos of people and photos of objects, newborns show a strong preference for images of the human face, says Matthew Hertenstein, Ph.D., a professor of developmental psychology at DePauw University, in Greencastle, Indiana," notes an article in the May 2006 issue of Parenting magazine. "At first, because their eyesight is so blurry -- about 20/500 -- they study merely the facial outline. But around 6 weeks they shift to intense study of facial features; they're especially attracted to the eyes and mouth," continues the story by Margaret Renkl.
"There's nothing like your baby's first smile -- it's a wonderful reward for all your hard work in the first few months," the piece begins. "It's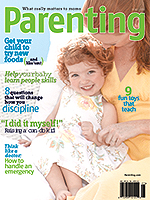 also the earliest obvious sign that he's ready to join the great bustle of human society. But his ability to interact socially actually begins much earlier than that: Even before birth he was listening to your voice and learning to recognize it as distinct from others."
The article, "The Social Life of Babies: How they develop people skills, and how you can help," is accessible online by clicking here.
Visit Professor Hertenstein's Child Study Center at DePauw by clicking here.
Source: Parenting
Back