Recent Conversations Between Conservatives and Liberals are "Heartening," Prof. Brett O'Bannon Writes
April 19, 2006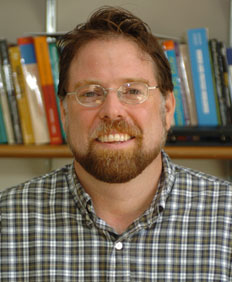 April 19, 2006, Greencastle, Ind. - "In the midst of a deadly and prolonged war, wiretaps, and questions about the ethics and decisions of our leaders, Americans are troubled by where we've been in recent years, and worrisome of what the future may bring," writes Brett O'Bannon, assistant professor of political science at DePauw University, in an op-ed posted at College News. "In the last few weeks, three visitors to DePauw University have helped us think through some of these issues in a way, and in a spirit, the rest of the country would do well to emulate," he adds.
Dr. O'Bannon references the recent speeches by David Keene, chairman of the American Conservative Union; Roger Wilkins, the noted civil rights activist, journalist and historian; and retired Army Colonel Anne Wright, who resigned from the State Department to protest the then-impending war in Iraq. "Taken together, these three speakers -- one from the left, one from the right, and one who's served more time in service to this country than my students have been alive -- lead us to a more troubling question than either Keene or Wilkins addressed: Can the U.S. survive George W. Bush?"
O'Bannon continues by answering, "In short, yes ... No, the president's adventures in nation building may have caused civil war in Iraq, which may well lead to its collapse, but it does not yet fundamentally threaten the integrity of our own state. In other ways, however, it is already certain that the America I grew up in will not survive the Bush presidency. Indeed, parts of it have already 'collapsed.' Re-elected on a divisive plan to tap into people's prejudices, states across the country passed laws and amended their constitutions to limit the freedoms of select citizens, solely because of the nature of their romantic
attachments. This strategy left in its wake an America less decent, less compassionate, less free," the professor opines.
"As real collapsed states like Sierra Leone and Liberia dig themselves out of the rubble, they see inklings of promise, of countries with the potential to create more than existed before. So it may be with the America this administration has so undermined," O'Bannon surmises. "The conversation conservatives and liberals are starting to have with each other is heartening. Conservatives like Mr. Keene remind us of the importance of limited government, of the need to check the guardians of our liberty and of the importance of prudence in foreign affairs. Liberals like Mr. Wilkins remind conservatives who preach that liberty is America's foundational principle that it should apply to marginalized and unpopular groups also (gays, Muslims, even criminal suspects); otherwise, it's not much of a principle. And Colonel Wright reminds us all of the importance of dissent in a democracy."
The political scientist concludes, "no, the America this president will leave us won't fully resemble the country we entrusted to him. To answer the implicit question of the day, America won't completely survive George W. Bush. The country is less united at home, less respected abroad and its citizens are apparently less safe in their homes from government intrusion. But when the chairman of the oldest grassroots conservative organization in the country, a retired soldier and a liberal activist/historian all agree that the Republic they each hold dear is in danger from the man at the helm, we're reaching common ground. And it is from there that we might hope to rebuild what has been lost to the rest of us."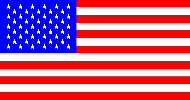 Access the complete essay at College News.org.
Brett O'Bannon recently discussed his research on "joking kinships" appeared on Radio France Internationale in an interview recorded while the professor was in Paris making a presentation on that subject to an international colloquium. Learn more, and access audio clips, in this previous story.
Back