Is American Public Ready for 9/11 Movie?, Baltimore Sun Asks Prof. Jeff McCall '76
April 30, 2006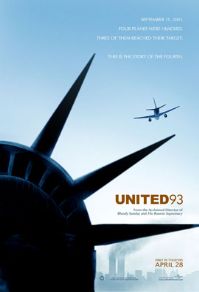 April 30, 2006, Greencastle, Ind. - "Jeff McCall, a professor of communication at DePauw University in Indiana, noted that while the public will accept documentaries in the immediate aftermath of a disaster, dramatized accounts are different," states an article in the Baltimore Sun. The story, "Has Hollywood moved too fast with this film?," examines the new feature film United 93, which was released Friday, "four years, seven months and 17 days" after the plane crashed in Pennsylvania, points out the Sun's John Woestendiek.
Dr. McCall, a 1976 graduate of DePauw, is quoted: "Whenever you start taking creative licenses, it opens the door to criticisms of sensationalism and exploitation. That's not to say movie producers shouldn't help us try to
understand these events, only that they need to be very careful."
Access the complete text at the newspaper's Web site.
Read about Professor McCall's recent op-ed on the Federal Communications Commission's crackdown on indecent broadcasts in this previous story.
Source: Baltimore Sun
Back