"Hyper" TV News Reports Shed Heat But Little Light on Rise in Gas Prices, Writes Prof. Jeff McCall '76
May 2, 2006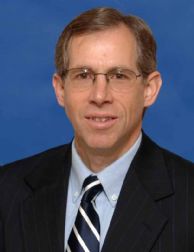 May 2, 2006, Greencastle, Ind. - "Dealing with high gasoline prices is hard enough for Americans, but watching the television news industry's coverage of the gas situation surely adds to the misery," begins an op-ed by Jeffrey M. McCall published in today's Indianapolis Star. "Yes, gas prices are going up, nobody likes it, and the oil companies are getting big profits," continues the column by the professor of communication at DePauw University. "The causes for rising prices are complex and hard to report with video. In the hyper world of television news, however, just providing information in a direct fashion will not suffice."
McCall asserts, "Television is a medium of emotion and doesn't do well simply relaying information. Recent TV coverage of gas prices clearly demonstrates this weakness. Television news operations are exploiting the story. The increasing cost of gas does have high news value, but not as much
as you would think by watching the emotional superlatives tossed around by on-air correspondents pushing the story for all it's worth. In a single network report, one correspondent barraged viewers with this linguistic flood: 'furious,' 'boiling 'mad,' 'outraged,' 'suspicion,' 'fear' and 'very, very angry.'"
The professor asks if television reporters are "reporting the story or leading it?" He adds, "A major weakness in television's coverage of gas prices is its willingness to be a tool of opportunistic politicians. These politicians grandstand with fiery sound bites that national television loves, even if the politicians have no proposed solutions to go with the bombast." Dr. McCall compares one senator's call for a gas tax holiday a "PR-based plan (that) sounds more like a Doris Day movie than serious legislation."
In conclusion, Jeff McCall -- a 1976 graduate of DePauw -- writes, "The template for news of gas prices goes like this: frenzied opening with emotional wording, video of gas station price signs and people working gas pumps, man-on-the-street outrage, political posturing sound bites, conclusion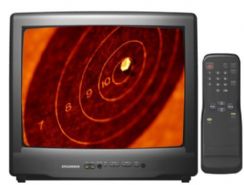 predicting more gloom 'down the road.' Unfortunately, this template is worn out and does little to serve audiences. We all know what gas pumps look like, and we know that people are unhappy about prices. Politicians don't need free platforms for cheap shots. Most important, however, we need news that informs more than news that emotes."
Read the complete essay at College News.org.
Last week, Professor McCall was quoted in a Baltimore Sun story on the new movie, United 93. Read more in this previous article.
Source: Indianapolis Star
Back