Prof. Dennis Trinkle '91 Publishes 4th Edition of The History Highway
May 8, 2006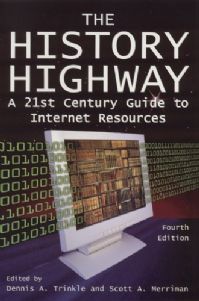 May 8, 2006, Greencastle, Ind. - The History Highway: A 21st Century Guide to Internet Resources, co-edited by DePauw University's Dennis A. Trinkle, has just been published by M.E. Sharpe. Trinkle, associate vice president for academic affairs and chief information officer at DePauw, collaborated with Scott A. Merriman on the new text. It marks the fourth edition of The History Highway, "widely recognized as the one essential tool for students, teachers and researchers seeking a reliable guide to history sites on the Web," according to the publisher.
Jeffrey Barlow, director of the Berglund Center for Internet Studies at Pacific University, says the History Highway "has long been the most useful work in the field for those teachers and students who want to become better users of Internet resources in history.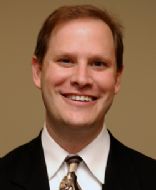 As electronic resources become exponentially more important to good research, this guide has become indispensable in every historical field."
Read more about the book at the publisher's Web site. You'll also find it at Amazon.com and Barnes & Noble.com.
A 1991 graduate of DePauw University, Dennis Trinkle also serves as Tenzer Family University Professor in Instructional Technology. Dr. Trinkle is a finalist for a 2006 TechPoint Mira award, and recently appeared on the statewide television program, Inside Indiana Business.
Back