Tougaloo College to Present Prof. Emeritus John Dittmer with Honorary Degree
May 18, 2006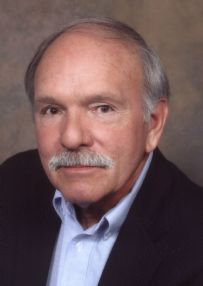 May 18, 2006, Greencastle, Ind. - John Dittmer, professor emeritus of history at DePauw University, will be awarded an honorary degree by Tougaloo College at its 137th Commencement this Sunday. Dr. Dittmer was a professor at Tougaloo from 1967 to 1979, then taught at Brown University and the Massachusetts Institute of Technology before joining the DePauw faculty in 1985.
A nationally recognized authority on the civil rights movement, Professor Dittmer authored the book, Local People: The Struggle for Civil Rights in Mississippi, which received the prestigious Herbert G. Gutman Award, the Lillian Smith Book Award, the McLemore Prize from the Mississippi Historical Society and the Bancroft Prize. The New York Times named Dittmer's text one of the "Notable Books of 1994." Julian Bond called Local People "the definitive analytical history of the black freedom movement in the nation's most recalcitrant state."
Last month, the television documentary 10 Days That Unexpectedly Changed America: Freedom Summer, which aired on the History Channel, included analysis from Dittmer.
Read more about John Dittmer here and here.
Founded in 1869, Tougaloo College is a private, historically black, coeducational, four-year liberal arts institution, located in Madison County, on the northern edge of Jackson, Mississippi. Read about Sunday's commencement here, and visit Tougaloo's Web site by clicking here.
Back