Efforts Continue to Get Congressional Medal of Honor for WWII Hero Alex Vraciu '41
May 28, 2006
May 28, 2006, Greencastle, Ind. - "While paying respects to our war dead this weekend, let's also honor a living hero of World War II: Navy triple-ace pilot Alexander Vraciu," writes Ruth Holladay in the Indianapolis Star. "The Hoosier native, born in East Chicago, entered Naval flight training after graduating from DePauw University in 1941. He is celebrated in military history circles for many stunning air and ground victories, including shooting down six Japanese bombers in the Mariana Islands in the Philippines -- an action known as the 'Marianas Turkey Shoot.' His reputation continues to grow, long after his 1963 retirement from the Navy as a commander."
The newspaper columnist reports that 33-year-old pilot Jason Smith of Texas "is spearheading a national effort to get Vraciu what he deserves: the Medal of Honor... After researching Vraciu's impressive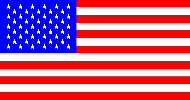 war record -- and learning that the Navy had denied him a Medal of Honor in favor of a Navy Cross -- Smith tracked down Vraciu at his home in Walnut Creek, Calif., last winter. He wanted Vraciu's blessing for his campaign."
"We need heroes now more than ever," Smith says. He has created a Web site to honor Vraciu, which you can access by clicking here. Read the complete column at the newspaper's Web site.
Another man -- Harry Block of Indianapolis -- has also worked to get congressional

recognition for Vraciu. Learn more in this previous story.
Last night's first-ever West Coast reunion of the aircraft carrier U.S.S. Intrepid "feature[d] the ship's fighter pilot ace, Alexander Vraciu of Danville," notes a story in California's San Mateo County Times. Read more by clicking here.
Alex Vraciu's legacy is noted in the book, Fly Navy: Naval Aviators and Carrier Aviation, A History. Read more about it here, and access other stories on him here and here.
Back