Ingrid Hayes '91 Appointed to Camp Coca-Cola Foundation's National Advisory Council
June 7, 2006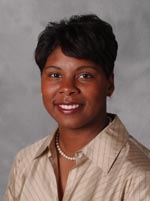 June 7, 2006, Greencastle, Ind. - Ingrid W. Hayes, director of undergraduate admissions at Georgia Institute of Technology in Atlanta and 1991 graduate of DePauw University, has been appointed a member of the Camp Coca-Cola Foundation's National Advisory Council. She joins other leading experts in youth development, education, camping and safety in the council's efforts to strengthen programming for youth.
"We are pleased to have someone of Ms. Hayes' caliber on the council," says Paul Gunderson, executive director of the foundation. "One of the foundation's goals is to prepare young people for college, and Ms. Hayes will provide an invaluable resource in this area. The council is an ideal forum for members of the business community and educational community to collaborate in the spirit of our shared vision and to support the positive development of tomorrow's leaders."
Hayes received a Bachelor of Arts degree in English literature from DePauw. She is a member of the Alumni of Color Advisory Council, and she served as a member of the DePauw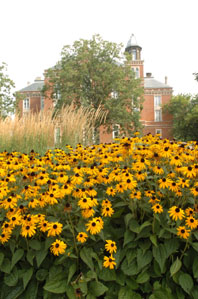 Alumni Board from 1999-2002.
Since the launch of the first site in St. Louis in 2002, Camp Coca-Cola has grown significantly by adding programs for youth from communities within Dallas/Fort Worth, Boston, Atlanta and Los Angeles. The role of the TCCF National Advisory Council is to identify and communicate trends in education, youth development and outdoor programming; ensure the effectiveness of the Camp Coca-Cola model and the appropriateness of the program for targeted youth; and provide continuous assessment of overall program delivery.
The Camp Coca-Cola Foundation is a nonprofit corporation founded in 2001. Its mission is to develop the positive assets in today's youth, enabling them to achieve their full potential and to contribute to the improvement of their communities. Learn more by clicking here.
Back