Measures Before US Policymakers Would "Radically Transform" Internet Access, Prof. Kevin Howley Declares
June 20, 2006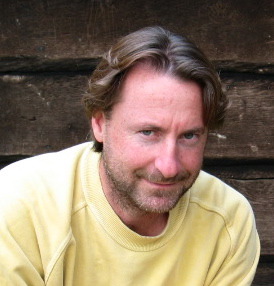 June 20, 2006, Greencastle, Ind. - "The summer of 2006 is shaping up to be a decisive moment in the history of U.S. communications policy," writes Kevin Howley, associate professor of communication at DePauw University, in Indiana's Bloomington Alternative. "Congress and the Federal Communications Commission (FCC) are considering measures that would radically transform the way Americans access the Internet. Apart from the prospect of tiered Internet access, the proposed legislation fails to ensure universal access to broadband networks, which amounts to 'virtual red-lining' of low-income and rural areas. These same measures would reduce or eliminate the authority local communities have in negotiating cable television franchise fees. This legislation threatens the funding and future viability of public, education and government (PEG) channels."
Dr. Howley says media outlets have done little reporting on these issues, but the public outcry is strong, and increasing. "The struggle to preserve 'net neutrality' -- the principle that prohibits Internet service providers from discriminatory practices that could affect access to and use of Internet content -- has galvanized constituents from across the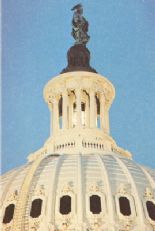 political spectrum," he asserts. "The Christian Coalition and the National Rifle Association have joined forces with MoveOn.org and Common Cause, among dozens of other organizations, to defend net neutrality. Likewise, a coalition of consumer groups, media producers and public access television supporters have voiced their opposition to measures that would create a National Video Franchising authority, thereby eliminating local control over lucrative cable television and telephone franchise agreements."
The professor notes, "Significantly, this is not the first time people from across the political spectrum have voiced their opposition to corporate media power. In what media scholar Robert McChesney aptly described as 'the uprising of 2003,' a broad-based coalition put the FCC on notice during its biennial review of media ownership rules. In an unprecedented demonstration of concern over media consolidation, thousands of so-called 'ordinary' Americans demanded the FCC hold public hearings to discuss questions of media ownership and control. The public outcry for more accountable communication policy making took the media industry, Congress and federal regulators completely off guard."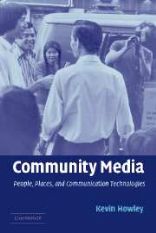 Howley observes, "If the past few weeks are any indication, the stage is set for another face off between corporate media power and defenders of the public interest." He concludes, "There's something in the air this summer. Media reform is quickly gaining political traction. And who knows? Come the November elections, communication policy just might become a major campaign issue."
Read the complete essay at College News.org.
Kevin Howley authored the book, Community Media: People, Places, and Communication Technologies. Learn more in this previous article. He was also quoted earlier this month in a Baltimore Sun story on so-called "protest songs."
Back