USA Today Spotlights Successes of DePauw Athletic Programs
June 22, 2006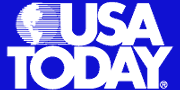 June 22, 2006, Greencastle, Ind. - "DePauw, in Greencastle, Ind., about an hour's drive west of Indianapolis and with an enrollment around 2,400, won 10 of the 18 Southern Collegiate Athletic Conference championships and finished second in six others," notes today's edition of USA Today. The newspaper spotlights DePauw and three college athletic "programs that made significant improvement in the standings, from last year or over the course of several years." The others are the University of Notre Dame, the University of Southern Illinois-Edwardsville and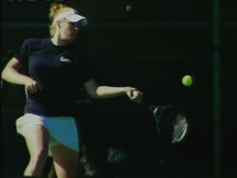 Lindsey Wilson.
USA Today's Jim Hawver reports that DePauw finished a best-ever 13th among all Division III schools in the U.S. Sports Academy Directors' Cup standings. "The Tigers had 487 points, just 0.5 behind 11th-place Amherst (Mass.). The Tigers' top performances came in women's golf, third in the nation for the fourth consecutive year; women's tennis, which was 24-2 and reached the national quarterfinals; and women's basketball, which was 29-2 and also reached the quarterfinals."
Hawver points out that "Senior Liz Bondi [seen above] was an All-American in basketball and tennis, finishing second in the nation in doubles and advancing to the semifinals in singles. But it was a play by Austin Brown [photo at left], a junior on the men's basketball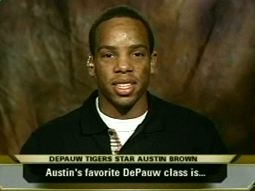 team, that highlighted the year. He sank a 61-foot game-winning shot, beating the buzzer and clinching the conference title and a NCAA playoff berth. Brown's highlight was replayed many times on ESPN, and he was later interviewed on the network's Cold Pizza morning talk show."
Page Cotton, director of athletics and men's soccer coach at DePauw, is quoted in the piece. "The thing I'm proudest of is the way our student-athletes conduct themselves in competition," he says.
"DePauw improved each year in the Directors' Cup standings from 1996 to 2002, climbing from 93rd to 14th," the newspaper reports. "The Tigers placed 86th in 2003, 78th in 2004 and 27th last year. But despite the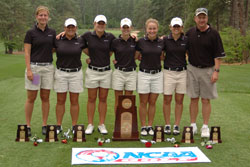 improvement, Cotton says placing high in the Cup standings 'isn't a major goal. We as an institution have a goal for excellence and foremost excellence in the classroom.'"
Read the complete article at USA Today's Web site.
Visit the DePauw athletics page by clicking here.
Source: USA Today
Back