Hall of Famer Randy Reifers '68 in Golf Digest Column on Son's Success
June 28, 2006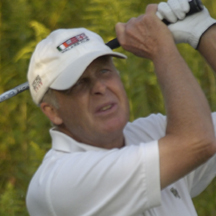 June 28, 2006, Greencastle, Ind. - Of Randy Reifers, a 1968 graduate of DePauw University, Tim Rosaforte writes, "I later learned that his claim to fame was not winning the Ohio Amateur, or being inducted into the Ohio Golf Hall of Fame, but being on the same college golf team at DePauw with former Vice President Dan Quayle ['69] and Mark Rolfing ['71], the television analyst."
Rosaforte, a senior writer for Golf World magazine, writes of Randy Reifers' 22-year-old son, Kyle, in a Golf Digest column. Kyle Reifers "shot 61 in the final round of the Chattanooga Classic to jump-start his professional career with $85,500 of front money and a two-year exemption on the Nationwide Tour. He did this after Monday-qualifying with a 66, birdieing four of the last six holes to get in, after winning an event on the Tar Heel Tour the week before."
"I've had 96 calls," Randy Reifers told Rosaforte by phone Monday evening. "You're a far more popular person when something great like this happens. It's like I told Quayle, 'You're always there when you need me.'"
Randy Reifers, who lives in Columbus, Ohio, has won the Ohio Amateur twice, the Ohio Mid-Amateur in 1994 and the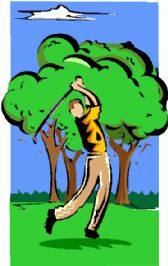 Ohio Senior in 2002. He was inducted into the DePauw University Athletic Hall of Fame in 1997 and the Ohio Golf Hall of Fame in 2003.
The columnist, who is an old friend of Randy Reifers, recalls, "I once wrote in a book that Quayle played No. 2 to Reifers at DePauw. In the locker room at Seminole a year later, Quayle corrected me, saying that he was the No. 1 player. Randy and I always laugh about that. 'I just tell him I had an off week,' Reifers said."
Read the complete text, "Life father, like son," at Golf Digest.com. Learn more about Randy Reifers here.
Reifers' college coach, Ted Katula, was honored by DePauw last fall. Details, and video clips, can be found in this previous story.
Back