David McMillin '06 to Perform at Milwaukee's Summerfest
June 29, 2006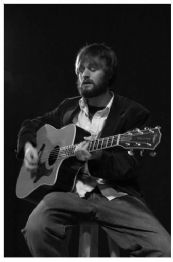 June 29, 2006, Greencastle, Ind. - Singer-songwriter David McMillin, who graduated cum laude from DePauw University in May, will perform at Milwaukee's "Summerfest" on Wednesday, July 5. The concert is slated to begin at 2:30 p.m. on the U.S. Cellular Connection Stage. Learn more about the event, which bills itself as "the world's largest music festival," by clicking here.
McMillin has issued three compact discs. The most recent, Chelsea Walks, was released September 6, 2005. "His songwriting is beautiful and enchanting," opined Discovering Artists.com. "Ranging from topics of love to spirituality, McMillin's verses are heartfelt and complex,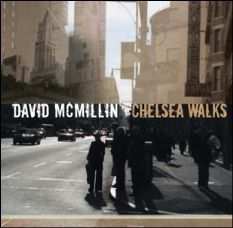 always honest. Vocally, he's got somewhat of a bluesy, gruff voice. If you like Edwin McCain, you will probably enjoy this vibrant assortment of intertwining acoustics." North Carolina's Charlotte Observer called McMillin, "One of the finest in a growing tide of young singer-songwriters."
In the coming days, McMillin will also be playing concerts in Chicago and Bay View, Michigan.
For more information, and access to music and video clips, click here.
Back