National Alumni Event Offers Private Viewing of Field Museum's King Tut Exhibition
July 1, 2006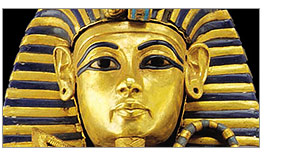 July 1, 2006, Greencastle, Ind. - You're invited to attend DePauw University's first national, off-campus alumni event -- a private viewing of the "Tutankhamun and the Golden Age of the Pharaohs" exhibition and dinner -- at Chicago's Field Museum on Saturday, August 26. The event will take place from 6 to 9 p.m., and the Stanley Field Hall and nationally-touring exhibit will be exclusively for the DePauw group for the evening.
Four DePauw School of Music faculty members will perform at the event: Stanley R. Irwin, professor of music; Caroline B. Smith, associate professor of music; and Keith Tonne, associate professor of music, with accompaniment by Amanda Hopson.
Chicago's legendary Levy Events Catering will provide a complete King Tut-themed menu, and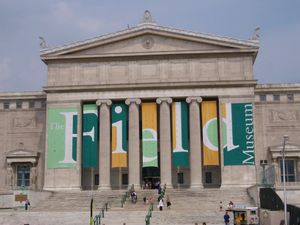 the DePauw contingent will dine in the shadow of "Sue," the largest and most complete Tyrannosaurus Rex fossil yet discovered. You can tour the spectacular new exhibition at your leisure, and a specially priced cash bar will be available throughout the evening.
"The exhibition is spectacular, well designed and well edited," opines the Chicago Tribune's Trine Tsouderos. "This is not a 200-funerary-pots-in-a-row kind of show. Instead, it's more of a greatest-hits tour of ancient Egyptian objects from the 18th Dynasty ... The exhibit creates a sense of drama. In one room, you walk onto a golden marble floor imported from Egypt and suddenly you're in a temple, complete with columns. In another, you walk into near darkness, with hieroglyphs from the Book of the Dead projected onto the walls. In the center of the room sits the coffin of King Tut's great-grandmother, massive and golden." Read more here.
Cost for the event is $200 per person, and $150 GOLD event discounted price per person. Parking for the evening will be available at Soldier Field for a special rate of $8 per vehicle.

To register and reserve your tickets, click hereor contact the DePauw Office of Alumni Relations at (877) 658-2586.
More details, and a list of alumni registered for the event, can be accessed online here. Learn more about the exhibit at the Field Museum's Web site.
Back