Prof. and Author Jay Hosler '89 Turns Comic Books Into Science Teaching Tool
July 8, 2006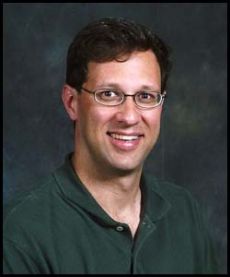 July 8, 2006, Greencastle, Ind. - Jay Hosler, assistant professor of biology at Juniata College and creator of award-winning comic books on science, "published his first comic strip as a sophomore at DePauw University, where he eventually found a spot as a cartoonist on the campus newspaper," reports today's edition of Pennsylvania's Altoona Mirror. "Best known for giving voice to honey bees and follicle mites, Hosler is hoping to help make sense of science by appealing to the senses of young readers -- and by showing American audiences that comics as a teaching tool deserve some respect."
Dr. Hosler's previous works, Clan Apis and The Sandwalk Adventures were nominated for six prestigious Eisner Awards and he has won a Xeric Award. His latest project, "funded by a grant from the National Science Foundation, is aimed at first-year college students and high school students... Hosler said his text book will teach the basics of biology as would any other text, but within the context of a story using sensory systems to illustrate ideas -- employing sight to explain evolution and taste to explain cell biology."
The professor explains, "When you look at a textbook, you have words,images and graphs all working together. It's all integrated. I'm pushing that integration further. Sensory biology is something everyone can relate to through direct experience. By putting the information in a story, you are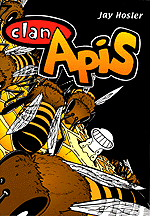 giving the reader a context through which to remember things, which isn't always provided for in a traditional textbook."
Hosler knows first-hand the impact his work can have. "I've seen non-science students turn into biology majors. It's how the material is presented," he asserts.
Read the complete article at the newspaper's Web site.
Jay Hosler's comics have been featured in Science, the New York Times, Chronicle of Higher Education, and Discover magazine. He was a guest of NPR's Morning Edition on February 14, 2005. Learn more in this previous story. Visit his personal Web site by clicking here.
Back