Internet is "Supercharging" Chinese Entrepreneurs, Mary Meeker '81 Tells Fast Company
July 23, 2006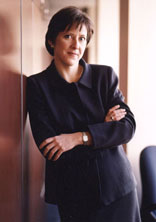 July 23, 2006, Greencastle, Ind. - "This is going to be enormous," Mary Meeker, managing director of Morgan Stanley and 1981 graduate of DePauw University, says of "microretailers" in China. "China is already one of the most entrepreneurial societies around. This is supercharging it," Meeker tells Fast Company magazine.
The story illustrates how online auction sites such as eBay and EachNet are empowering Chinese citizens with the power to sell worldwide and at very high profit margins. "China's impact on worldwide retailing is going to be astonishing," writes Clive Thompson. "As with e-commerce in the United States, the Internet cuts out the middleman, turning China's 111-million-and-growing Netizens loose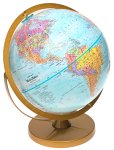 on the planet, each scrabbling for something that will move online."
Access the complete article by clicking here.
Mary Meeker was profiled in the May 15, 2006 issue of Fortune magazine. A summary can be found in this previous story.
Back