Award-Winning Author Richard Peck '56 to Appear at 2006 National Book Festival
July 24, 2006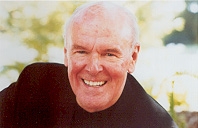 July 24, 2006, Greencastle, Ind. - Richard Peck, winner of the Newbery Medal and 1956 graduate of DePauw University, is among the "more than 70 well-known authors, illustrators and poets (who) will discuss their work" at the 2006 National Book Festival. The event, organized and sponsored by the Library of Congress and hosted by First Lady Laura Bush, will take place on Saturday, September 30 from 10 a.m. to 5 p.m. on Saturday, Sept. 30, on the National Mall in Washington, D.C. Other participating authors include: 2006 Pulitzer Prize winners Geraldine Brooks, Kai Bird and Martin Sherwin; historian Doris Kearns Goodwin; U.S. Poet Laureate Donald Hall; and biographer Taylor Branch (who will appear at DePauw Discourse in October).
"Each year, tens of thousands book lovers attend this national event to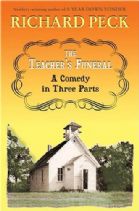 meet their favorite authors and celebrate lifelong literacy, which we are also highlighting in a partnership with the Ad Council," says Librarian of Congress James H. Billington. "Now in its sixth year, the National Book Festival presents a wonderful opportunity to see firsthand how reading changes lives and how our country, its citizens and its libraries promote reading in imaginative and inspiring ways."
Read more about the event, which is free and open to the public, by clicking here.
Richard Peck -- who has been called "America's best living author for young adults" -- was the 2001 recipient of the Newbery Medal (the top prize for children's literature given by the American Library Association) for A Year Down Yonder. He was also the 2002 winner of the Chicago Tribune Prize for Young Adult Fiction, and the 1990 winner of the prestigious Margaret A. Edwards Award, sponsored by the Young Adult Library Services Association of the American Library Association in cooperation with School Library Journal.
He also received the National Humanities Medal from President George W. Bush on April 22, 2002, the only children's book author to ever be so honored (read more here). He has written more than two dozen novels for young adults.
Peck's most recent novel is Here Lies the Librarian. In praising the book, the Washington Post's Elizabeth Ward wrote, "Nobody messes with kids the way Richard Peck does. They think they have him all figured out: He's cool; he's the iconoclast who rips on every form of authority, especially that dreary institution school. And so he does. Few do better. But then he whips the rug out from under their feet by conjuring up teachers -- or, as here, members of that even duller breed, librarians -- fit to melt boys' hearts and kick-start girls' dreams."
Learn more in this previous story.
Back