"The New Darwin" -- Harvard Professor, Scientist and Author E.O. Wilson -- to Discuss Planet's Future at November 8 Lecture
August 3, 2006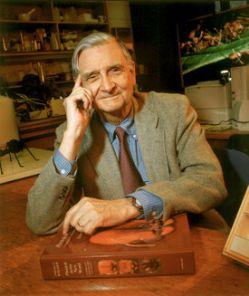 August 3, 2006, Greencastle, Ind. - "Many scientists, including Harvard University entomologist E.O. Wilson, believe that Earth is in the middle of a mass extinction comparable to the one 65 million years ago that wiped out two-thirds of land species, including the dinosaurs," began a recent article in the San Francisco Chronicle. On Wednesday, November 8, Dr. Wilson -- the internationally renowned scientist and Pulitzer Prize-winning author, who has been called "the new Darwin" by Thomas Wolfe -- will deliver the Timothy and Sharon Ubben Lecture at DePauw University.
Co-sponsored by the Blair A. and Teresa Reith Fund in support of the Science Research Fellows program, the department of biology's Hickman Lecture Series, and the Commons Project, an initiative supported by the Metanexus Institute on Religion and Science, the talk begins at 7:30 p.m. in the Performing Arts Center's Kresge Auditorium and is free and open to the public.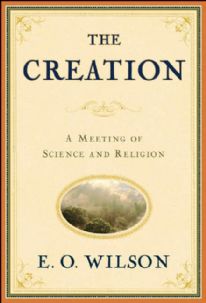 Throughout his distinguished career, Edward O. "E.O." Wilson has been a leader in the fields of entomology (the study of insects), animal behavior and evolutionary psychology, island biogeography, biodiversity, environmental ethics, and the philosophy of knowledge. Currently Pellegrino University Research Professor, Emeritus, at Harvard University, Wilson is the author of more than 20 books -- including Pulitzer winners On Human Nature and The Ants -- and discovered hundreds of new species. His latest offering, The Creation: A Meeting of Science and Religion, arrives in bookstores September 6. In his "usual eloquence," Wilson "pleads for the salvation of biodiversity, arguing that both secular humanists like himself and believers in God acknowledge the glory of nature and can work together to save it," opines Publisher's Weekly. "Wilson passionately leads us by the hand into an amazing and abundantly diverse natural order, singing its wonders and its beauty and captivating our hearts and imaginations with nature's mysterious ways." The review refers to E.O. Wilson as "our modern-day Thoreau."
In his bestselling 2002 book, The Future of Life, Wilson makes a passionate and eloquent plea for a new approach to the management and protection of our eco-system. Marshalling arguments from science, economics, and ethics, he demonstrates that proper stewardship of the earth's bio-diversity is not an option --
it is a necessity, and a choice we must make if life is going to continue to thrive on the only home we have. His The Diversity of Life (1992), which brought together knowledge of the magnitude of biodiversity and the threats to it, had a major public impact. Today he continues entomological and environmental research at the Museum of Comparative Zoology.
Wilson has received some 75 awards in international recognition for his contributions to science and humanity, including the U.S. National Medal of Science (1976), Japan's International Prize for Biology (1993), the Crafoord Prize from the Royal Swedish Academy of Sciences (1990), the French Prix du Institut de la Vie (1990), Germany's Terrestrial Ecology Prize (1987), Saudi Arabia's King Faisal International Prize for Science (2000), and the Franklin Medal of the American Philosophical Society (1999). For his conservation work he has received the Audubon Medal of the National Audubon Society and the Gold Medal of the World Wide Fund for Nature. He is also the recipient of 27 honorary doctoral degrees from North America and Europe.
In listing Dr. Wilson as one of "America's 25 Most Influential People" for his scientific contributions, TIME magazine wrote, "Wilson has produced a scientific masterpiece in nearly every decade of his life. And in this time of crisis, our planet has never had more need for the observations and intuition of one of the world's great naturalists."
The Ubben Lecture Series has brought distinguished individuals to the
DePauw University campus since 1986. Mitch Albom (pictured at right), the bestselling author of Tuesdays with Morrie and The Five People You Meet in Heaven, will speak November 13.
The Ubben Series' recent visitors have included Mikhail Gorbachev, Wal-Mart Effect author Charles Fishman, and feminist Naomi Wolf. Among past Ubben Lecturers have been: Shimon Peres, Benazir Bhutto, General Colin Powell, Mike Krzyzewski, Jesse Jackson, Allan Bloom, Spike Lee, Mary Frances Berry, Paul Bremer, Doris Kearns Goodwin, Zbigniew Brzezinski, Jesse Jackson, General Wesley Clark, Hotel Rwanda's Paul Rusesabagina, Peyton Manning, Ross Perot, and Harry Belafonte. To view a complete list of Ubben Lecturers, which includes links to video clips and news stories, click here.
Back