Cardiologist David Cannom '62 in Wall Street Journal
July 25, 2006
July 25, 2006, Greencastle, Ind. - Cardiologist David S. Cannom, M.D., "has become the go-to physician for players wanting to stay in the game," states an article on the front page of today's Wall Street Journal. Cannom, medical director of cardiology at Good Samaritan Hospital in Los Angeles and 1962 graduate of DePauw University, is featured in a story examining "the debate over whether athletes with heart conditions should be allowed to play."
The Journal's Kathryn Kranhold and Kevin Helliker write that Dr. Cannom "believes many athletes with heart irregularities face little risk of sudden death. A pioneer in the use of defibrillators, he thinks the devices can permit athletes with some heart conditions to compete safely at the highest levels... A former long-distance runner, Dr. Cannom wants athletes to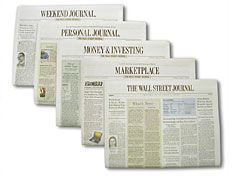 be free to pursue their passion. He says people with heart disease should be evaluated individually. 'A lot of this is trying to be a patient advocate,' he says. Automatic bans are an easy out for doctors, he says: When saying no, 'You're never wrong.'"
The text points out, "Dr. Cannom doesn't believe all athletes with heart disease can play competitively. He rules out football for those with defibrillators, for example, because heavy contact could damage the devices. He says he has held a Beverly Hills high-school soccer star out of action for two years because of the nature of her heart disease. He's currently caring for about 15 competitive athletes, he says, primarily water-polo and basketball players."
A philosophy and religion major at DePauw, David Cannom received his medical degree from the University of Minnesota, and completed his internship and residency at Yale-New Haven Hospital. His cardiology fellowship was completed at Stanford University.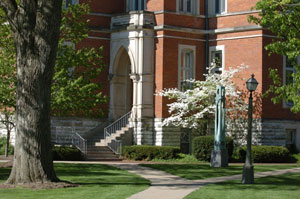 Dr. Cannom is recognized throughout the world as an expert in the treatment of ventricular arrhythmias. He is a past president of the Los Angeles Affiliate of the American Heart Association, past governor of the American College of Cardiology in California, and immediate past president of NASPE (North American Society for Pacing & Electrophysiology).
Access the complete article at the newspaper's Web site (a paid subscription to the Journal is required).
Back